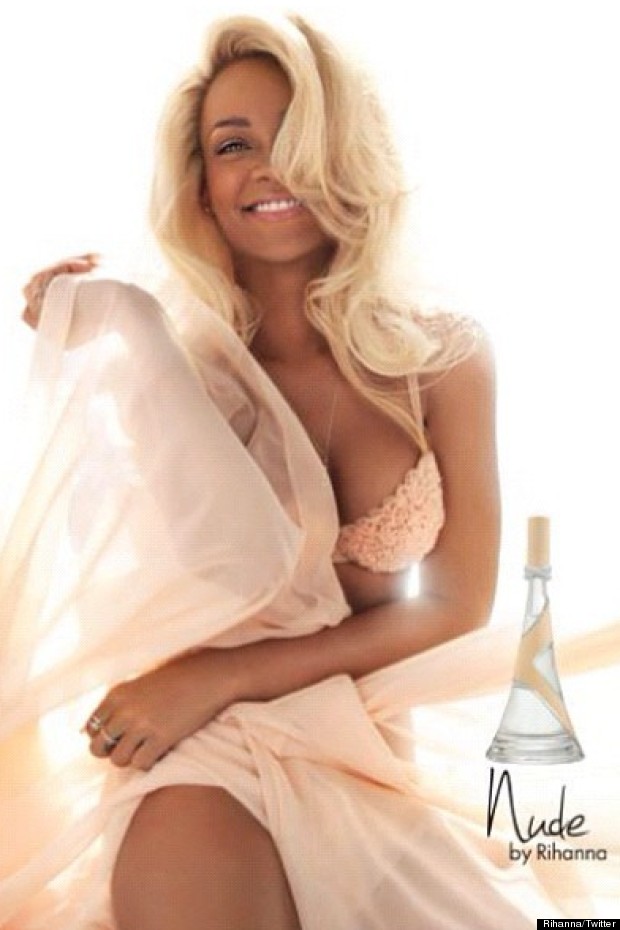 Yes, this is an ad for Nude perfume. And, yes, Ri-Ri is – by her standards – all covered up. All she needed was a peach sheer scarf, blonde extensions and a dash of soft focus.
Along with the picture, Rihanna tweeted 'Here is my new add [sic] for a brand new fragrance #NUDE !!! Make sure you smell sexy, especially naked, this fall.' Got it? Good.
SUBSCRIBE AND FOLLOW
Get top stories and blog posts emailed to me each day. Newsletters may offer personalized content or advertisements.
Learn more