Rita Ora may have been linked to the likes of Rob Kardashian, X Factor winner James Arthur, One Direction's Harry Styles, rapper Drake and even Bruno Mars, but it seems Reets' only has eyes for her 'wifey' supermodel Cara Delevingne.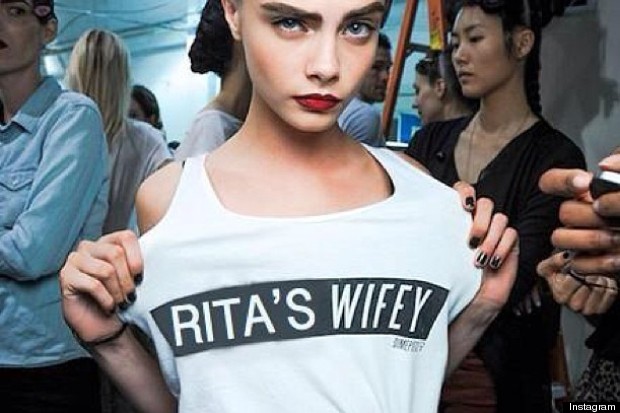 The two close friends are practically joined at the hip and when they HAVE to be apart they're constantly texting, Tweeting and Instagramming to keep in touch. "She's officially mine. She's, like, untouchable. I've taken her off the market. We call each other 'wifey'... You know what a wifey means? It's like your other half. Like when you get married, like, that's your wife," Rita told The Sun. So how did these two get SO close? "I met Cara a long time ago at a festival," the Hot Right Now singer explained. "We hung out because we have a few mutual friends.
"We didn't see each other for a few months, then I saw her again and our careers were getting busier at the same time. "We are really similar but come from totally different backgrounds. I found someone who is exactly like me who isn't really from my world.
"We just kept seeing each other and naturally started talking more and more. And now we're always together."
For more celebrity pals take a look through the gallery below. Be warned, there are some surprises in store:
SUBSCRIBE TO & FOLLOW UK STYLE