What? Rita was all about leather for her trip Stateside yesterday. The singers was spotted at LAX in red leather trousers, black leather jacket and carry-all. But wait, there's more.
Matchy-matchy nails, lips and headphones? Check.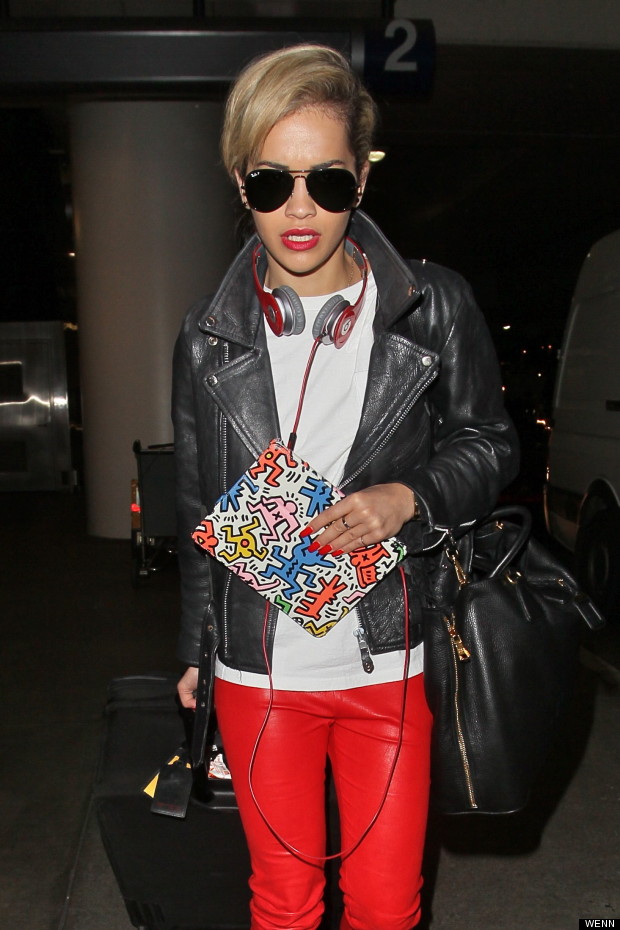 Matchy-matchy notebook (above) and shoe (below)s? Check.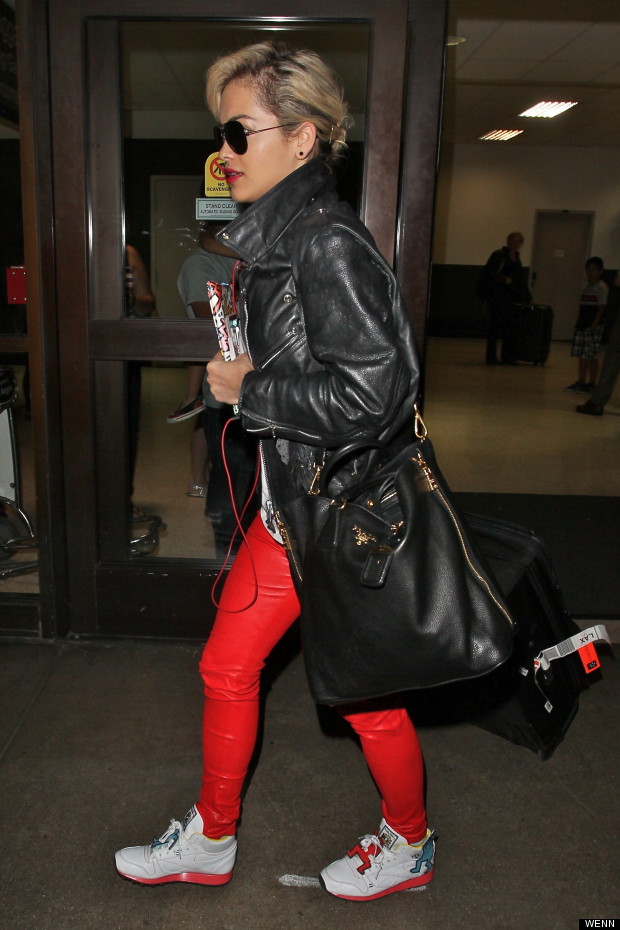 Verdict? Rita has nailed i'm-a-celebrity-look-at-me-don't-look-at-me style in this outfit. And what about all those quirky match-ups? A new trend, perchance? You be the judge.
See who else, like Rita, is a fan of leather in our gallery below.
SUBSCRIBE AND FOLLOW
Get top stories and blog posts emailed to me each day. Newsletters may offer personalized content or advertisements.
Learn more