She's a brave girl, that Rosie Huntington-Whiteley. Stepping out in front of all those photogs sans bra? Nothing short of courageous. Or crazy.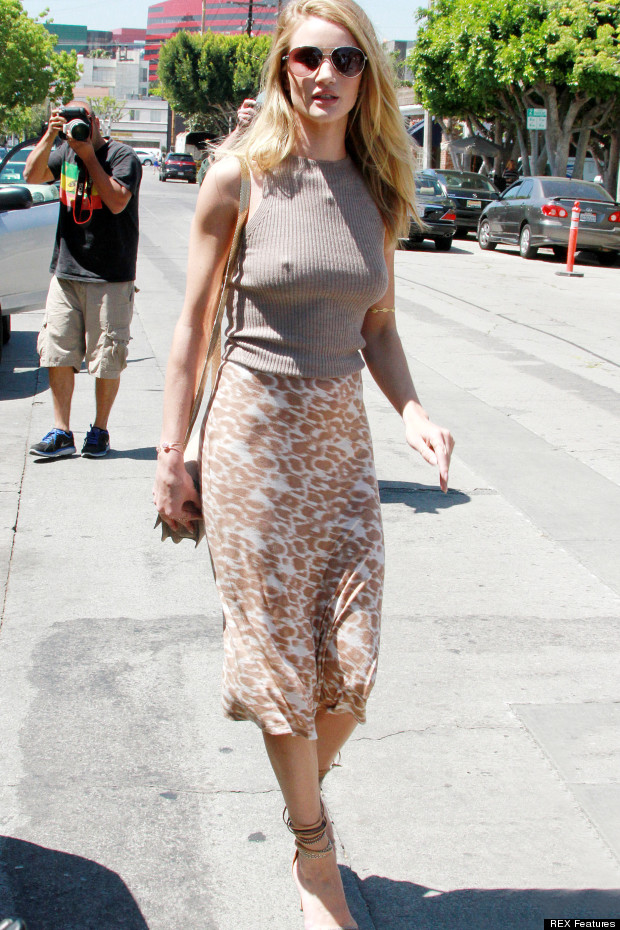 But when you've got curves like that, maybe there's method in the wardrobe madness after all. Because, we have to admit that, apart from the try-not-to-look-but-it's-impossible-not-to nip show, Rosie HW looked fab in her knitted tank top, printed midi skirt, and strap-up sandals.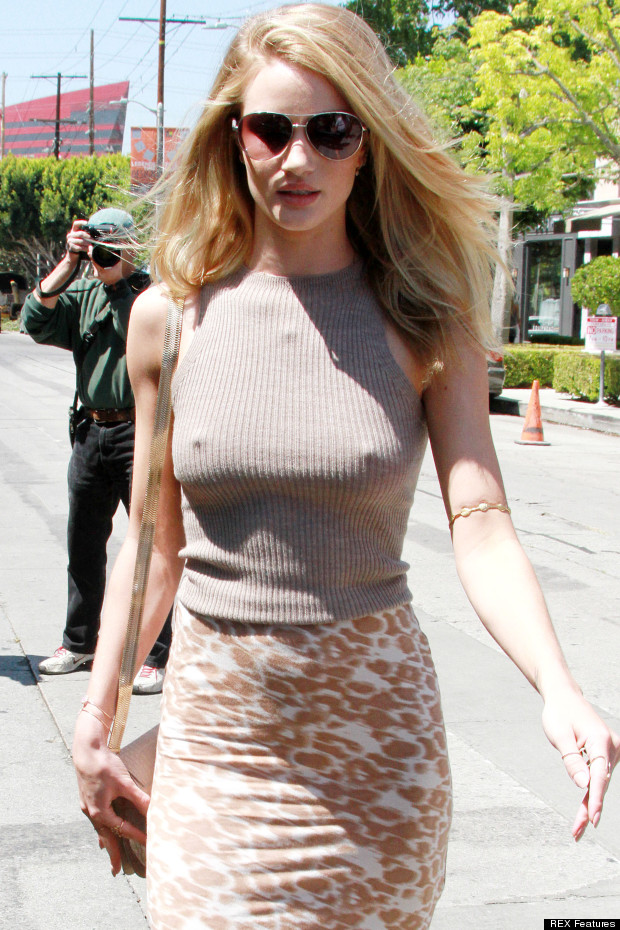 Maybe we should all burn the bra? Or maybe not...
Get your spring thing on:
SUBSCRIBE TO & FOLLOW UK STYLE