We want to like this dress, we really do. But, erm, we just can't.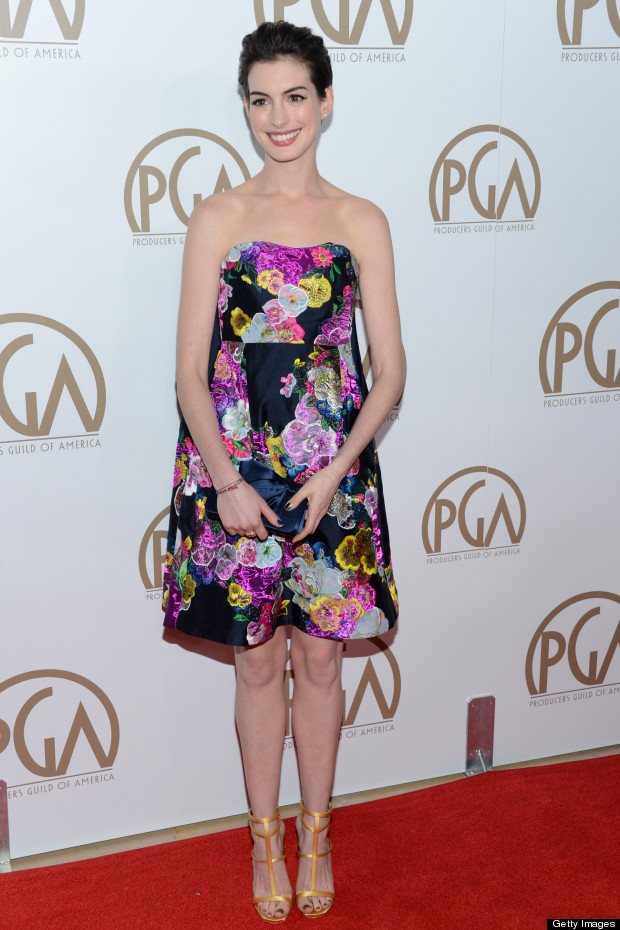 Apart from the fact it's doing no favours for her skin tone (and neither, might we add, are the yellow-gold heels), it's also making her slender frame look a little on the frumpy and slumpy side.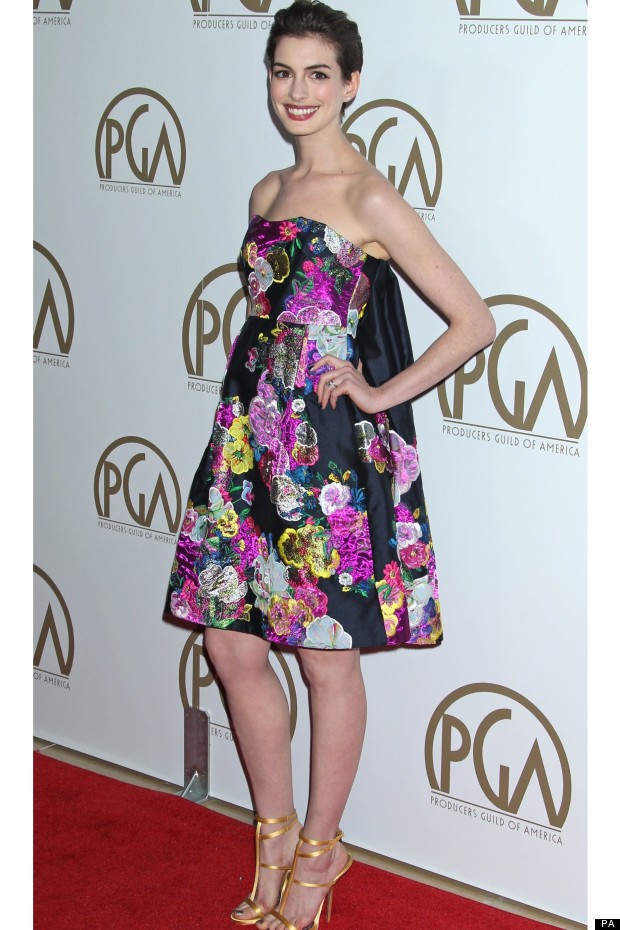 The dress itself might have worked on somebody like Jessica Alba, and we do have to give kudos to her for trying something different, but, where Anne's risks sometimes pay off (remember the androgynous tux?) it didn't work out this time.
What do you think? Bloomin' beautiful or bloomin' awful?
SUBSCRIBE TO & FOLLOW UK STYLE