BREAKING NEWS KLAXON! The moment we've all been waiting for has finally arrived... Kim Kardashian is wearing proper maternity wear and flat shoes. Ermahgerd *rubs eyes in disbelief*.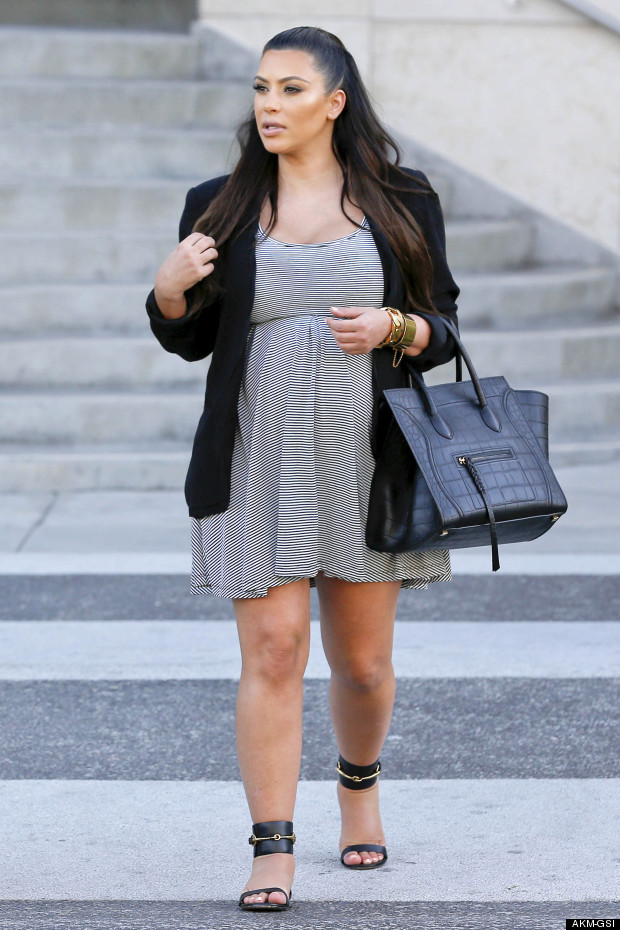 The reality telly star was spotted out and about in Los Angeles on Wednesday in a grey maternity smock (yes! So pleased we finally got to write that sentence) teamed with a cute black blazer and FLAT sandals.
However, it was a pretty blustery day in LA and KK found herself desperately trying to cover her modesty as her roomy dress got caught in the wind...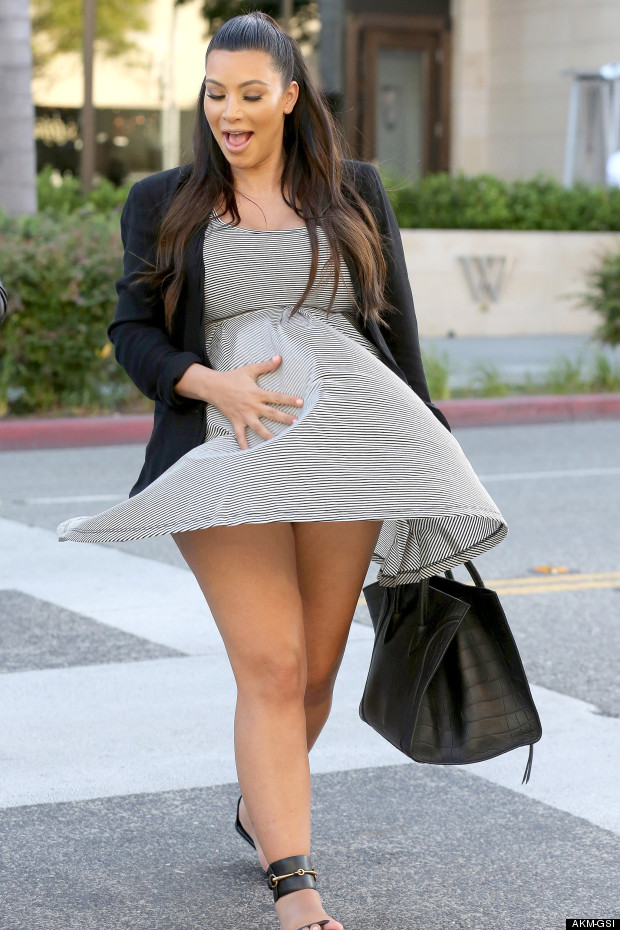 ... Oh, perhaps she'll be returning to skin-tight bodycons after that near miss.
If Kimmy's wardrobe malfunction has got you in the mood for more celeb nip-slips, side-boobs and fly-away skirts then check out the cringeworthy gallery below:
SUBSCRIBE AND FOLLOW
Get top stories and blog posts emailed to me each day. Newsletters may offer personalized content or advertisements.
Learn more