Who? Carol Vorderman vs Cameron Diaz
Where? British Inspiration Awards vs Vanity Fair Oscars after-party
What? We know a Posh Frock when we see one: As soon as we clapped eyes on pictures of Carol Vorderman at the British Inspiration Awards last night, not only did we instantly register that she was wearing a Victoria Beckham dress, but the very same Victoria Beckham dress that Cameron Diaz wore to the Vanity Fair Oscars after-party back in March.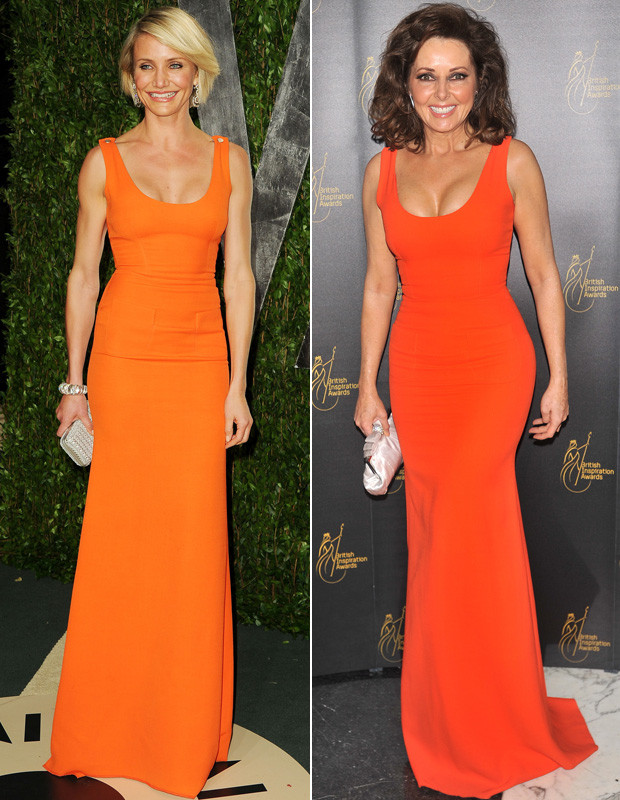 Photo: (Left) Cameron Diaz at the Vanity Fair Oscars party and (Right) Carol Vorderman at the British Inspiration Awards. Getty/WENN
Now while Cameron was most likely gifted the dress by the designer herself (seeing as it was virtually straight off the catwalk), we don't think it's a coincidence that this exact frock landed online at Net-A-Porter (for the cool price of £2,500) just two days ago. That's quite a shopping spree you've had there Vorders!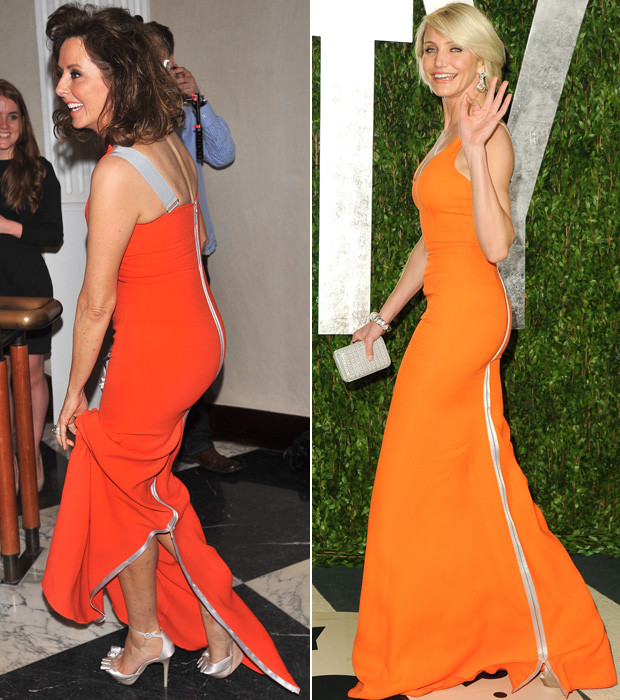 Photo: WENN/Getty
Two famous faces, one famous dress. But who do YOU think wears their Victoria Beckham dress best?
See who else is a member of the Posh Frock fan club here:
SUBSCRIBE TO & FOLLOW UK STYLE