Ever find yourself dreaming of jetting away to a place where the sun is shining, with a rooftop swimming pool and cocktails in full flow? That's exactly what Anna Sui's best-selling scent, aptly named Flight of Fancy, can do to a girl.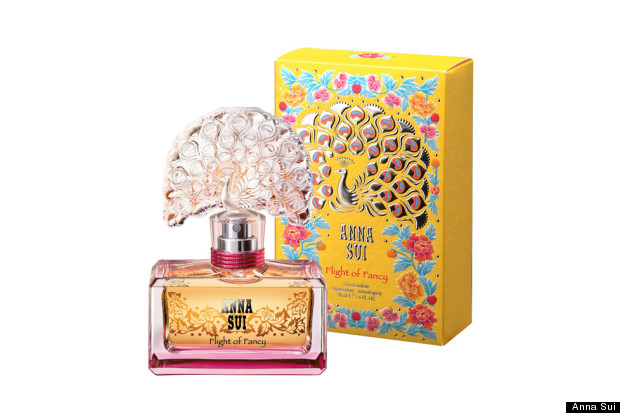 This floral, feminine perfume might be a bit too saccharine for the average day in the office, but its blend of lemon, rose and freesia will either make you want to go on holiday or it will become your staple fragrance when you finally get to your tropical destination (it helps that the slightly over-the-top, peacock-shaped bottle has a tangerine glow to it).
And it's definitely for girly girls. She'll be drinking pina coladas or strawberry daiquiris by the beach and her favourite colour is probably pink.
It's not for important occasions (job interviews and first dates) but Flight of Fancy is the kind of scent that will make you want to get up to no good with your best girl friends. It's fun, flirty and will definitely put a smile on your face.
Anna Sui has collaborated with illustrator Michael Economy to create collectable tin houses for Flight of Fancy, Secret Wish and Fairy Dance fragrances.
MORE SPRITZ
SUBSCRIBE TO & FOLLOW UK STYLE