The Victoria's Secret Angels have just announced their 8th annual "What is Sexy" list. Yup, the sexiest group of models in the world right now have come up with a list of the sexiest celebrities in the world, er, right now.
As well as some repeat offenders - see Beyonce scooped the sexy title of Sexiest Songstress for the third time, and Jessica Chastain was upgraded from Sexiest Smile to Sexiest Actress this year - there were a few new faces on the list.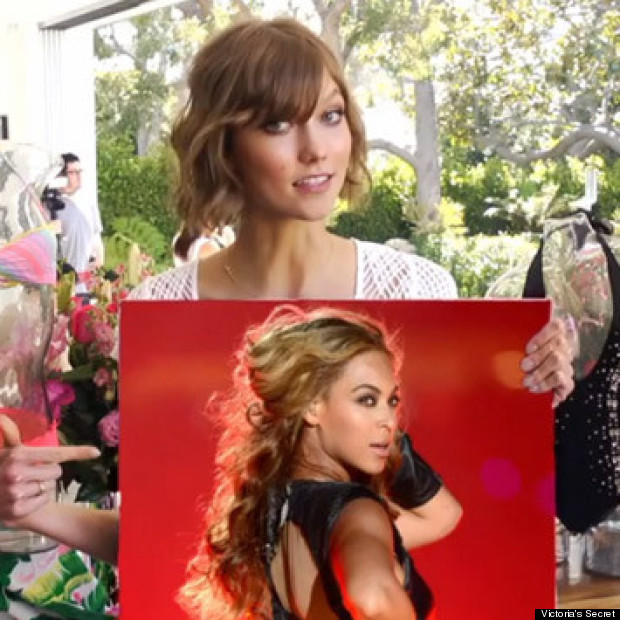 Jennifer Lawrence made the grade for her sexy sense of humour, Zoe Saldana won with her super smile, and Rihanna nabbed the prize for Sexiest Bikini Body.
The Victoria's Secret 2013 What is Sexy List:
Sexiest Actress - Jessica Chastain
Sexiest Style - Nina Dobrev
Sexiest Legs - Blake Lively
Sexiest Bikini Body - Rihanna
Sexiest Hair - Amanda Seyfried
Sexiest Smile - Zoe Saldana
Sexiest Eyes - Zooey Deschanel
Sexiest Lips - Kerry Washington
Sexiest Sense of Humour - Jennifer Lawrence
Sexiest Mom - Giuliana Rancic
Sexiest Songstress - Beyonce
Sexiest International Import - Emilia Clarke
Sexiest Summer Glow - Hayden Panettiere
Sexiest Sporty Style - Ashley Greene
Sexiest TV Cast - Revenge
Sexiest Cyber Stars - Tone It Up Girls
Sexiest Tweeter - Elizabeth Banks
Sexiest Up & Coming Bombshell - Chloe Bridges
Sexiest Curves - Shakira
SUBSCRIBE TO & FOLLOW UK STYLE