Looks like prime minister David Cameron has problems dressing himself in the morning. What with running the country and all it seems as though he's so busy that he can't remember to button his shirt properly - oh dear.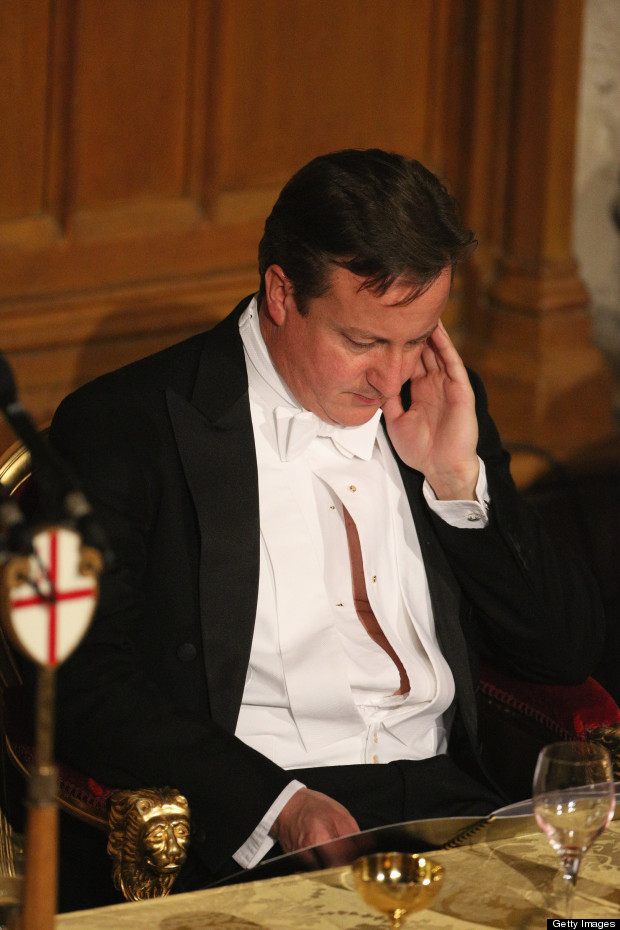 Sitting down for what we don't doubt was a slap up meal at last night's Lord Mayor's Banquet at London's Guildhall, Dave suffered an utterly embarrassing wardrobe malfunction. We're a little lost for word over this one ladies, but we do hope that Mr Cameron won't take to flashing us his belly on a regular basis.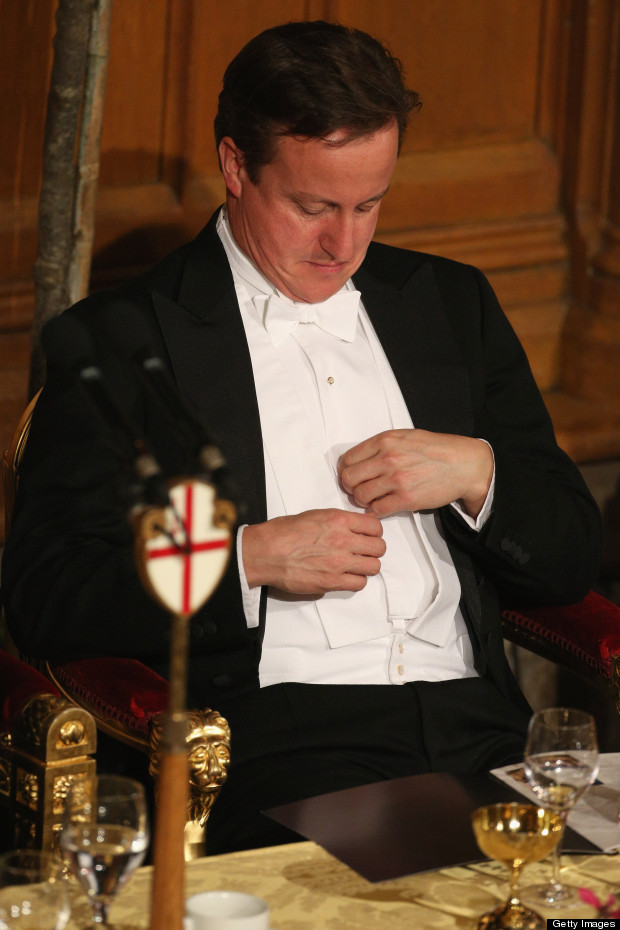 Luckily Dave noticed the errors of his flashing flesh ways and was quick to cover up - phew! Just one mere button stood in the way of a full on nip slip, it's a shame these stars didn't manage to avoid the same fate...
By Ellen Stewart
SUBSCRIBE TO & FOLLOW UK STYLE