Ok, so you've done that whole big day beautiful thing with hoards of family and friends - you're married. Now it's honeymoon time, time to go wild. We're talking location, obviously, we're talking safari baby.
Honeymoon on safari is definitely one for the adventurous couples who tire of beach lounging after a matter of hours (really?) Africa is the perfect destination - think out of this world landscapes, wildlife and cruising in dusty ol' 4x4s.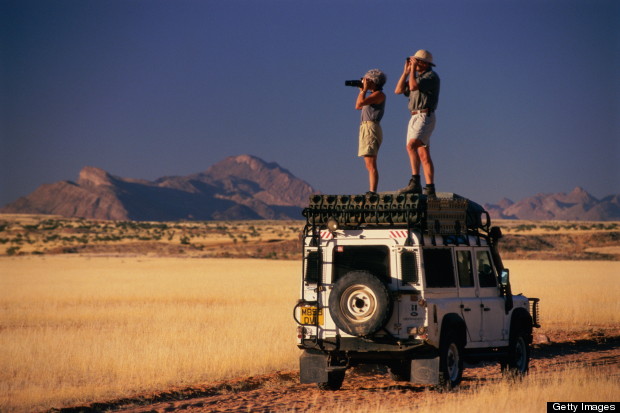 Brides booking that sun-seeking, safari honeymoon need to think practical when it comes to packing. Perspex heels and metallic hand helds are a no go. Here's a shopping gallery of essentials you'll need when jet setting:
MORE Trousseau: Beautiful Things For A Honeymoon below:
SUBSCRIBE AND FOLLOW
Get top stories and blog posts emailed to me each day. Newsletters may offer personalized content or advertisements.
Learn more