He has been a fashion designer for 50 years, received France's prestigious Chevalier de la Légion d'honneur and established a client list that has included Julia Roberts and Grace Kelly. This week, Valentino: Master of Couture will open at Somerset House to celebrate the life and work of Valentino Garavani.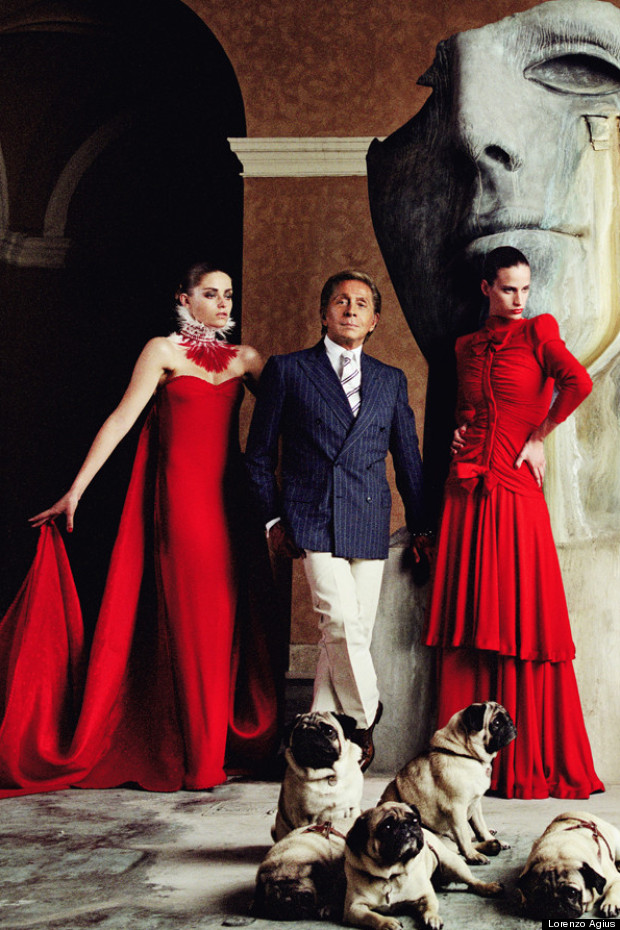 Created by design team Kinmonth Monfreda, the exhibition will showcase previously unseen photographs from Valentino's personal archive, plus a carefully selected portfolio of the designer's signature couture work, from Anne Hathaway's Oscars gown to Princess Marie-Chantal's wedding dress. Perhaps the most exciting parts of the show, there will be a 60-metre catwalk for visitors to walk along (in front of an audience dressed in Valentino, of course) plus an installation of the designer's atelier table, which will screen animations of the master in action. We'd better start practising our best model walks.
Somerset House will also open up a pop-up shop featuring everything from limited-edition totes to Valentino's eyewear collection, and it will be showing a series of films that have inspired Valentino's career.
Valentino: The Master of Couture will open on 29 November until 3 March 2013, from 10am to 6pm daily. To find out more, visit somersethouse.org.
For a sneak peek, take a look below to see highlights from the exhibition:
SUBSCRIBE TO & FOLLOW UK STYLE