It's a case of fashion power house meets power-pout in Elle France's November issue at the house of Coco Chanel. In the shoot, Victoria Beckham strikes a pose alongside designer mogul Karl Lagerfeld on the infamous staircase of 31 Rue Cambon - Coco Chanel's former residence in Paris.
But La Beckham is not wearing Chanel's signature demure pearls, nor a tweed suit for the occasion. Instead she's styled in a risqué ensemble that - to be absolutely frank - boils down to some designer underwear. Sacre bleu! Posh sexes up the look in Sergio Rossi stilettos and a Fendi shirt for the shoot. After channeling Chanel, Victoria was all a Twitter yesterday, and posted photos from the shoot claiming that "To shoot in Coco Chanel's apartment in the clothes of the house of Chanel is really a dream come true".
Dream on if you think Madame Chanel herself would prance about in anything so raunchy. Take a sneaky peek at the video below to see the Elle cover girl in action: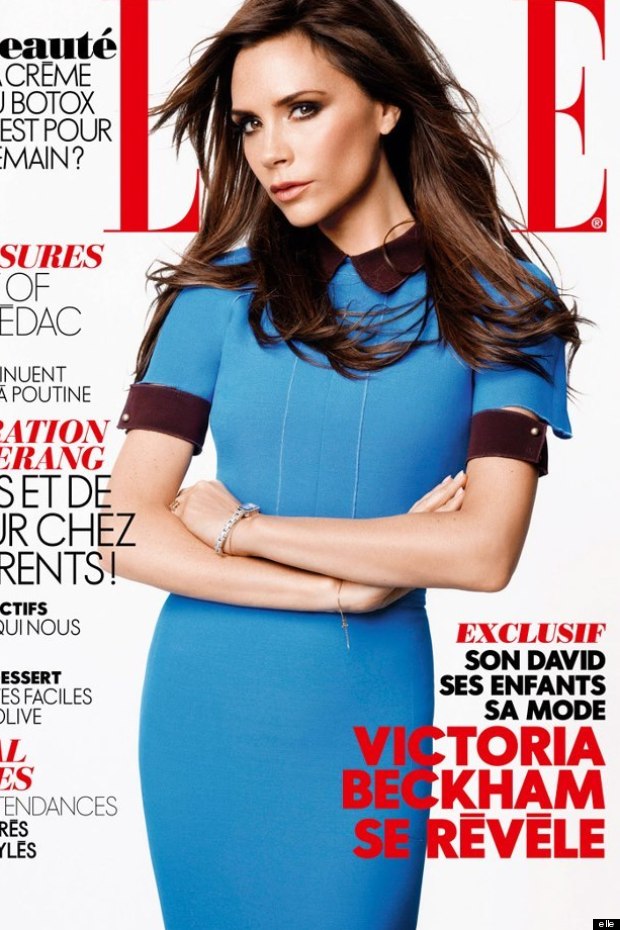 SUBSCRIBE AND FOLLOW
Get top stories and blog posts emailed to me each day. Newsletters may offer personalized content or advertisements.
Learn more