Hmm, what to wear for a Q&A in which you're going to talk about your own fashion, life and career? We think Victoria Beckham nailed it in a stunning silvery/grey midi skirt worn with a tucked-in nude shirt with cuffs that matched the skirt.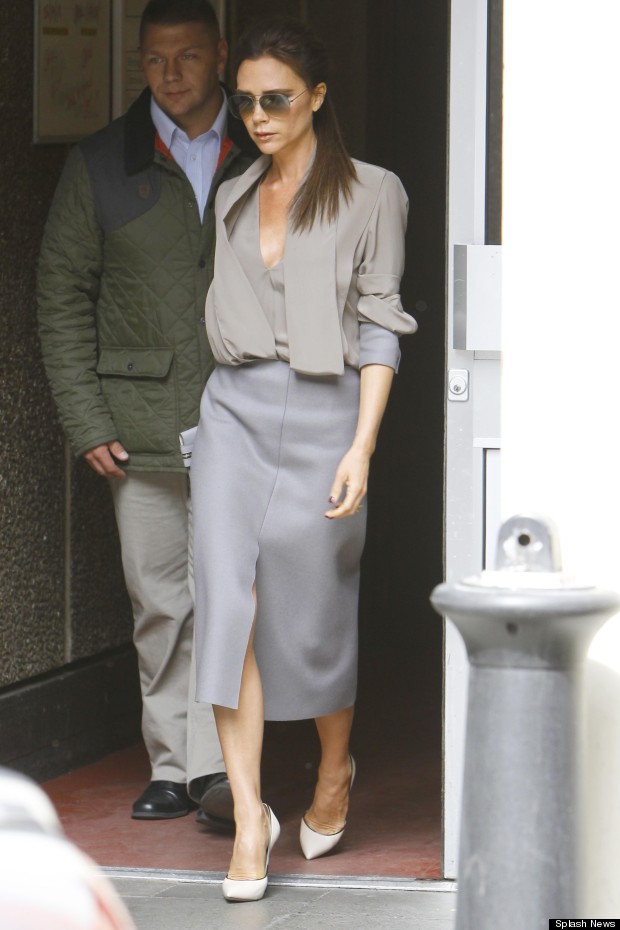 Victoria headed off to chat about fashion at the Royal Festival Hall as part of the Vogue Festival 2013.
She finished her look with gorgeous metallic-trimmed white stilettos and a matching clutch, a messy but chic ponytail and, of course, those famous outsized sunnies.
According to the Daily Mail, talking about her life in fashion, she said it was always something she felt in her "tummy", and that she would not rule out showing her collection in London, saying: "I'd never say never to showing in London, but I've got a great thing going in New York. Maybe one day."
She certainly looked the part in that ensemble.
More Posh pics below:
SUBSCRIBE TO & FOLLOW UK STYLE