It has been confirmed that Selfridges is to launch the first ever drive through shopping service in London next year. In case this news makes you think, what?... how?.... why? too, here's a quick explanation. Customers will be able to make their shopping order online before they hop in the car to Oxford Street to pick up the items from a designated collection area. The customers will not have to enter the store or even move from their car seats.
Simon Foster, the department store's multi-channel director, told The Evening Standard, "There will be a dedicated area providing the level of service you would expect from Selfridges. It will not just be the first drive-through service, it will be the best".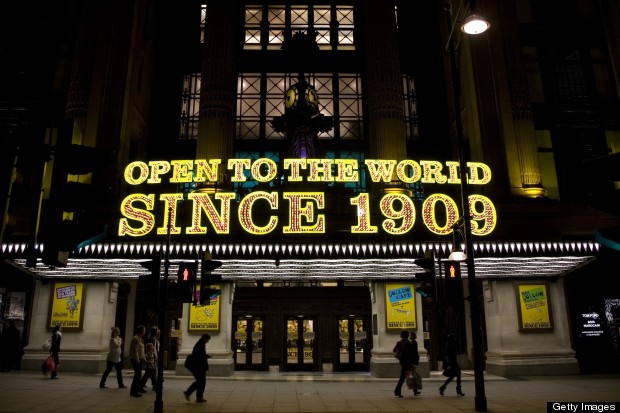 Sounds promising - but how useful will this service be to the average shopper? For a start, he or she will need a car (something which many Londoners make do without) and even if you've got a car, Oxford Street isn't exactly traffic or stress-free.
Unless you happen live in or around W1C and Selfridges is your equivalent of the local shop, surely there's a lot less hassle involved in the usual online shopping perk - delivery.
Then again, perhaps that's the beauty of the drive through service - instead of waiting for your delivery to arrive at a very inconvenient time slot, you are in control of picking up your order and as Foster says, it's going to be a pretty slick service. A drive though where you can pick up shoes? Definitely more glamorous than going to get a Big Mac.
Here's our pick of the best summer style buys below:
SUBSCRIBE TO & FOLLOW UK STYLE