Does having the best fringe in the world give you the license to start cutting them for other people? If you're Zooey Deschanel, then yes, yes it does.
The actress tweeted the caption above along with this picture: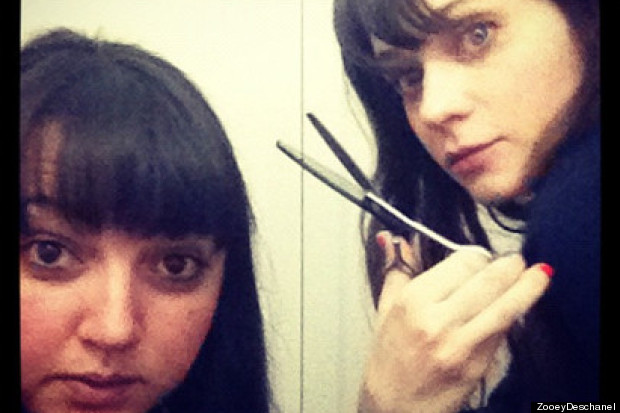 Scissors in hand, the New Girl star looked a little terrifying thanks to that crazy stare. At least her friend Sophia's fringe survived the trim. In fact, one of Zooey's followers commented, "do a tutorial on cutting bangs please!" Zooey Deschanel turned hairdresser? Her fringe fans are waiting.
Here's more of the actress and her famous hair below:
SUBSCRIBE AND FOLLOW
Get top stories and blog posts emailed to me each day. Newsletters may offer personalized content or advertisements.
Learn more