'Made In Chelsea' star Louise Thompson has admitted she has forgiven love-rat Spencer Matthews for cheating on her.
However, Louise - who is now in a relationship with co-star Andy Jordan - added that there is "no f**king chance in hell" she would ever reunite with her ex.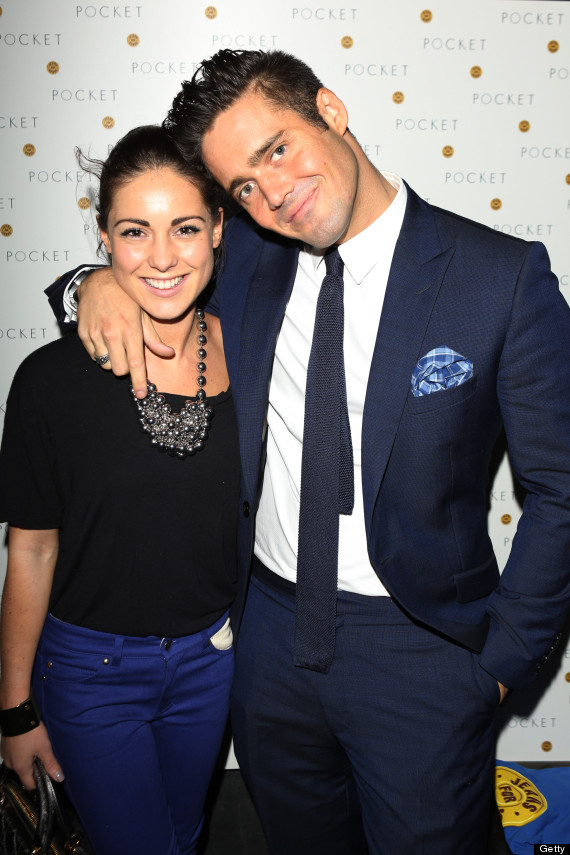 Louise Thompson and Spencer Matthews
She told Digital Spy: "It's been a while now so we're over all our issues.
"Maybe one of my weaknesses is I forgive people too readily and I've forgiven him and I don't really give a s**t anymore. Because I'm happy... in my own relationship I don't really need to worry about other people."
She continued: "He knows now that there's no f**king chance in hell [of a reunion]. He probably will try and be my friend.
"I feel sorry for anyone that would embark on having any kind of emotional feelings towards him, because he completely destroys it, but on a friendly basis he provides a lot of entertainment."
It was recently revealed that Spencer had cheated on new love Lucy Watson, and she was feeling much less forgiving than Louise in an interview with OK! magazine.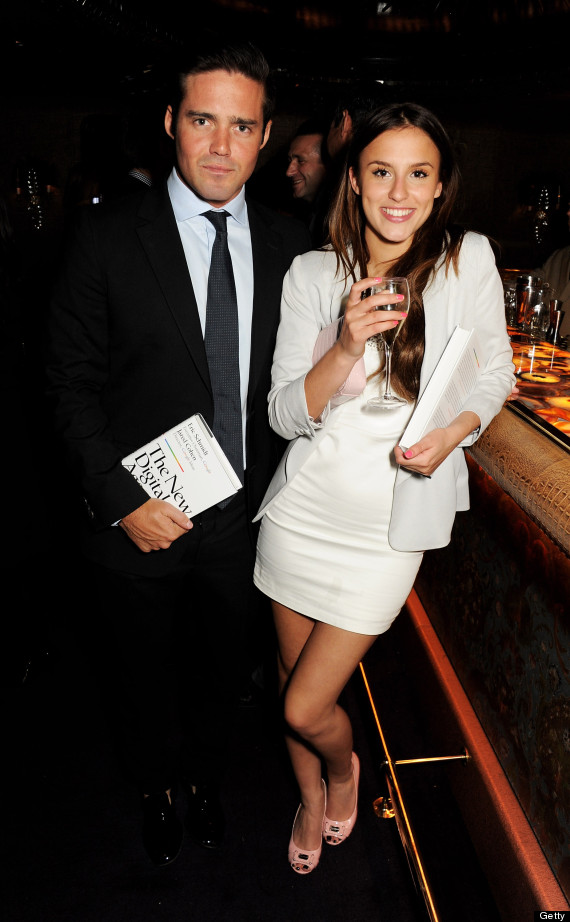 Spencer also cheated on Lucy Watson
She said: "I would never get back with him. I can't forgive him. I finished it over text. I said, 'Well done. Hope the f**k was worth it. Spencer, you're being dumped for the first time, how does it feel?'
Spencer is now dating former star of 'The Hills', Stephanie Pratt.
Ashley Cole became public enemy number one when it was uncovered that he'd been cheating on his wife, and the nation's sweetheart, Cheryl Cole in 2008 with a hairdresser. But even after a string of other women came forward to say Ash had bedded them too, Chezza still took him back. But their marriage came to an end in 2010 after a tabloid exposed him as having done the dirty again.

Hugh Grant stunned us all when he cheated on then girlfriend Liz Hurley with Los Angeles street prostitute Divine Brown in 1995. Unfortunately for him, he was busted by the police as well as by Liz.

MC Harvey left wife Alesha Dixon devastated when he cheated on her with 'Popstars: The Rivals' flop Javine Hylton. The couple went on to have a child together, but later split when Harvey was unfaithful again. Well, a leopard never changes its spots...

Take That star Mark Owen has confessed to having affairs with 10 women since he began seeing his wife Emma - almost putting him on par with Tiger Woods in the infidelity stakes.

Footballers these days seem virtually incapable of keeping their trousers zipped up and Wayne Rooney was no exception when he allegedly paid hooker Juicy Jenny £1200-a-night. They reportedly met up for up to seven romps, all while wife Coleen was pregnant with baby Kai.

Golfing legend Tiger hit the headlines in spectacular fashion in 2009 when a string of women came forward claiming to have had affairs with him.

Vernon Kay has confessed to sending sexy texts to a number of different women, leaving wife Tess Daly furious but still standing by him.

Jude Law was exposed as cheating on Sienna Miller when Daisy Wright sold her story to the press. He got dumped for his troubles, but still Sienna took him back a few years later.

Brad Pitt has always denied cheating on Jennifer Aniston, but he was heavily rumoured to have been hooking up with Angelina Jolie while they filmed 'Mr and Mrs Smith' together.

It was the affair that rocked Hollywood - director Rupert Sanders did the dirty on his model wife Liberty Ross and broke up one of the most solid couples in celebville in the process when he had a secret liaison with Kristen Stewart.

Gareth Gates was alleged to have been conducting an affair with his young 'Les Miserables' co-star Katie Hall, while his wife Suzanne was at home looking after their young child.

Chelsea footballer John Terry lost the England captaincy after it emerged he'd cheated on his wife Toni with the partner of his former team-mate Wayne Bridge.

Zayn Malik broke many Directioners' (and girlfriend Perrie Edwards') hearts when an Aussie waitress claimed to have bedded the boybander after a party at his home, and even had a snap of a sleeping Zayn to prove it.

David Letterman confessed to a string of affairs with female colleagues after he became the victim of an alleged blackmail attempt in September 2009.
ENTER OUR FAB COMPETITIONS:

Win Wilderness Festival Boutique Camping Weekend Tickets, A Banquet Feast And Relax In A Lakeside Spa Hot Tub

Win Tickets And A Fantastic Charlie And The Chocolate Factory Experience For Your Family