When Marc Jacobs sent a series of stripes down the catwalk at his Spring/Summer 2013 show, I couldn't have been happier. Why? I love wearing stripes. Striped tops, skirts, mini dresses, maxi dresses, socks, bags, the lot. Monochrome stripes are my favourite and coincidently, Mr Jacobs likes this combination too (see the S/S 13 collection).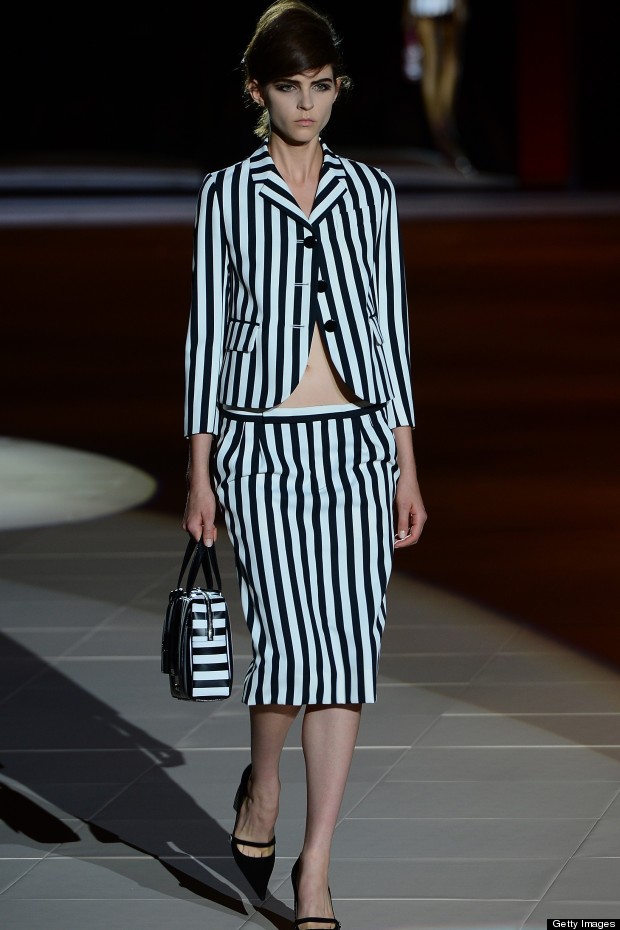 After his New York show, monochrome stripes took the high street by storm with an abundance of copycat styles in every shop window. "Hurrah!" I said to myself. "I definitely need at least eight more black and white striped t-shirts to complete my collection".
Luckily, it's not just me who's a fan of the simple pattern. Thanks to Coco Chanel and her nautical collection, the humble Breton became a day-to-day style staple for girls everywhere and stripes just can't be avoided in the fashion archives either. Brigitte Bardot, Marilyn Monroe, Twiggy... all the iconic names have shown their affection for the style (and if this picture of Debbie Harry doesn't make you want to go out and buy a stripy top, I don't know what will).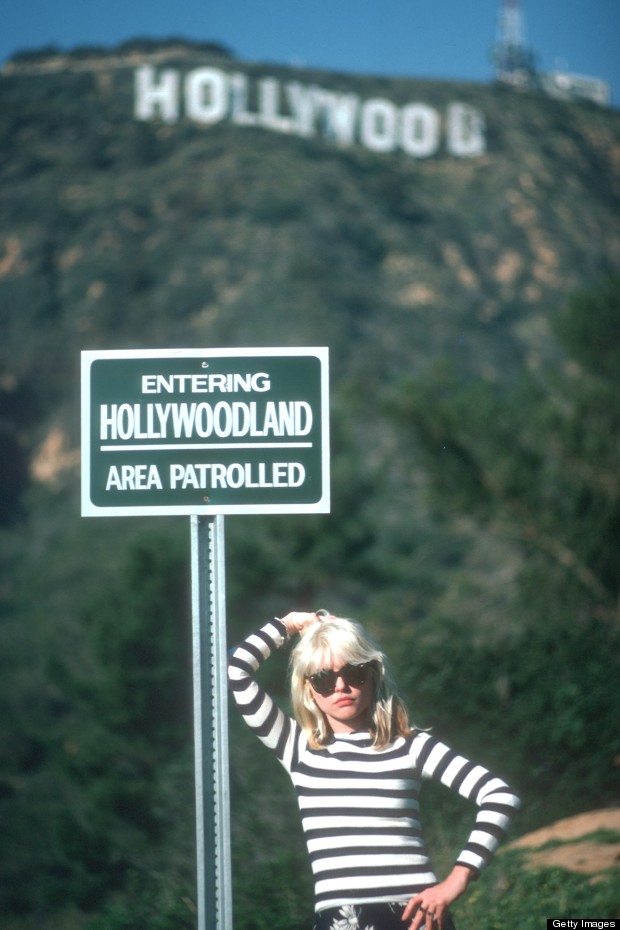 There are also the additional bonus features that make stripes trump all sorts of other prints such as those pesky florals. For example, the versatility (you can dress them down or dress them up), the variety (horizontal or vertical, colour, width) and the durability (the Breton stripe has never really been out of fashion, plus stripes can be worn through all seasons). They're easy to shop for too (good news if you're just as obsessed as I am).
Last week, I branched out and bought a pair of jeans embellished with a faint polka dot print in the summer sales. Do I like them? Yes. Do I feel safe wearing them? No. They'll just take some getting used to, but in the meantime, I'm sticking with stripes (it's wishful thinking, but fingers crossed for lots more at the next spring shows).
Here's a quick stripe style history below:
SUBSCRIBE TO & FOLLOW UK STYLE