Summer is the season of occasions: weddings, the races, regattas, parties, grad balls - we could go on (but we might reveal our can't-stop-socialising problem).
But instead of hitting the high street to find that dream summer dress, why not rule out all the stress of 1) department stores/busy changing rooms and 2) seeing another guest wearing the same dress at the same event as you (gasp!) and go vintage?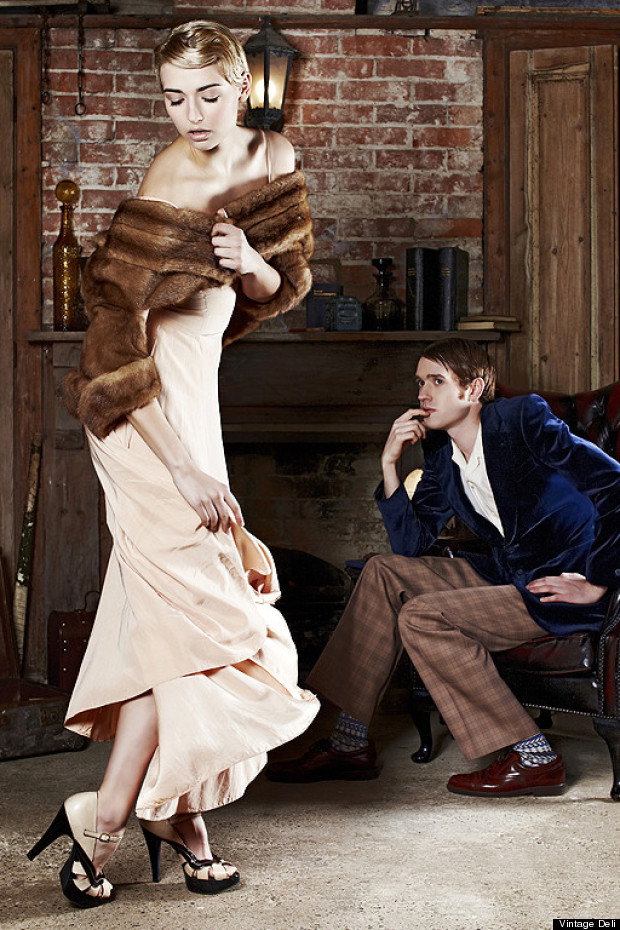 Katy Coe, Founder of Vintage Deli (AKA, the magical vintage store and website ever), has given us all the tips and advice you need to find something beautiful AND look after it properly. So we decided to share it (you're super welcome).
TRENDS
"At the moment it's all about the 1920s - we've seen a real surge in popularity of this era," says Coe. "But if you're looking for something that will be on trend every season, go for a dress from the Forties or Fifties. They never seem to go out of fashion and always look beautiful."
GO WITH WHAT SUITS YOU
"To find your dream vintage dress, you really have to know your body shape," advises Coe. "A lot of vintage was made for women with curves - girls with boobs and bums. If that's your shape veer towards the Forties, Fifties and Sixties. If you're a slimmer girl, empire line dresses from Seventies are perfect for you."
BE PREPARED TO CONSULT A TAILOR
"Vintage clothes are beautifully made as a result of women spending maybe two weeks on a single garment back then, but fit may be a problem," says Coe. "People were so much smaller - I have a size 16 dress from the Seventies that wouldn't even be a 10 by today's standards. Women also had really tiny waists and the average female shoe size was a three.
"So, your normal size may not apply when vintage shopping and when you find your dress a tailor will easily be able to fit it perfectly to your body. A girl bought a prom dress from me recently, had it refitted and it was absolutely beautiful."
HOW DO I KNOW IF IT'S GENUINE?
"When you start looking at pieces from the Eighties there's a massive difference in quality," says Coe. "You can also tell a lot from a label and by looking at the zip - only metal zips were used before the Seventies. If a garment has a plastic zip, it was manufactured after the Sixties."
BUT VINTAGE IS MORE EXPENSIVE...
"Yes, you may have to spend more on vintage than you would a high street store but it's a much better investment," says Coe. "Vintage goes up in value everyday because it is so in demand and there are a finite number of pieces available - you can't say that for something made today."
KEEPING MY BEAUTIFUL VINTAGE DRESS BEAUTIFUL
"Definitely don't put it in the washing machine but clean it in a cold handwash," advises Coe. "Also use a padded hanger to hang it as this will decrease wear at the shoulders. I tend to steam my pieces and if you need to get stains out bicarbonate of soda is the best thing to use."
Follow Vintage Deli on Twitter @vintagedeli.
MORE VINTAGE
Check out just a few of our favourite vintage start-ups here
Be inspired by eras gone by with our Vintage Portfolio series
SUBSCRIBE TO & FOLLOW UK STYLE