The looks: Westwood's signature styles were given a vintage Americana twist with twinsets, cropped tailored trousers and box jackets worn with pearls, 40s and 50s curls and pillar box hats. Faces were reminiscent of Warhol portraits, painted in yellow, pink and green.
The sound: Westwood shunned any backing tracks in favour of a live rock band. Here's a picture of them playing as Dame Vivienne made her entrance at the end of the show. Check out Viv's outfit: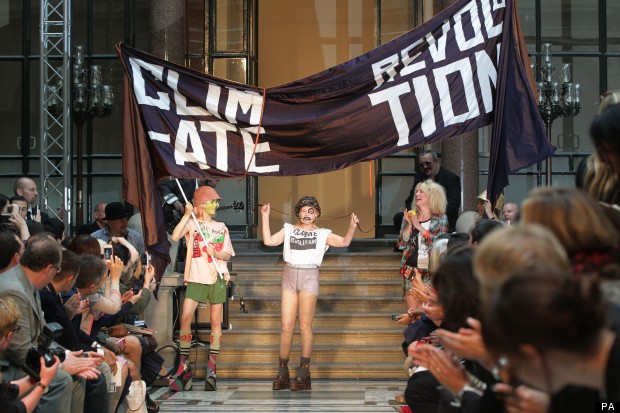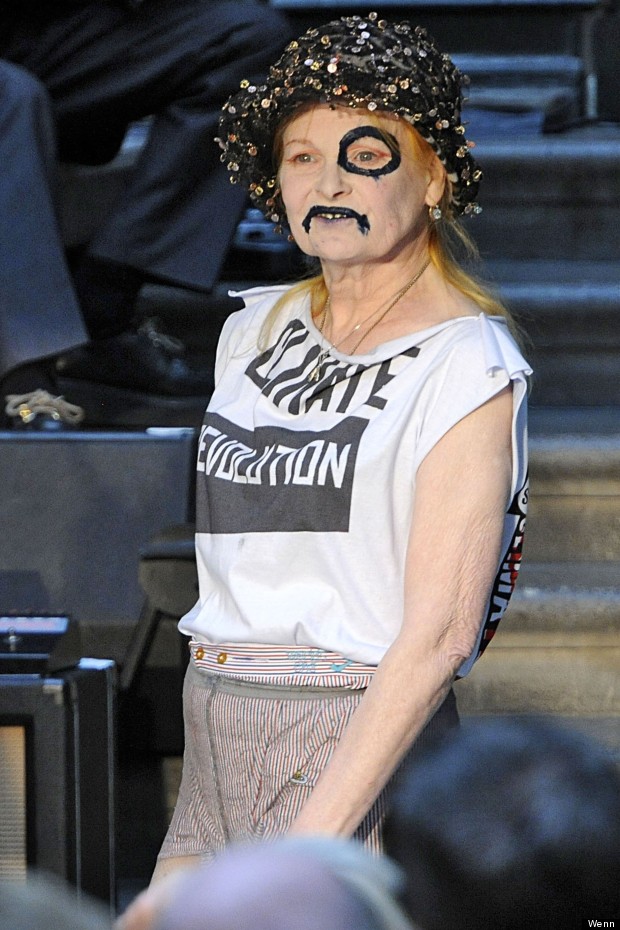 The f-row: Brix Smith-Start, Jo Wood, Lady Victoria Hervey, Philip Salon
The smell: Face paint and a lot of hairspray
How it made us feel: A bit rock 'n' roll
SUBSCRIBE AND FOLLOW
Get top stories and blog posts emailed to me each day. Newsletters may offer personalized content or advertisements.
Learn more