Kerry Katona has admitted that being made bankrupt again and subsequently cancelling her wedding to George Kay has put a strain on their relationship.
When quizzed if the reports were true during an interview with New! magazine, the Atomic Kitten singer said getting hitched was "no longer a priority".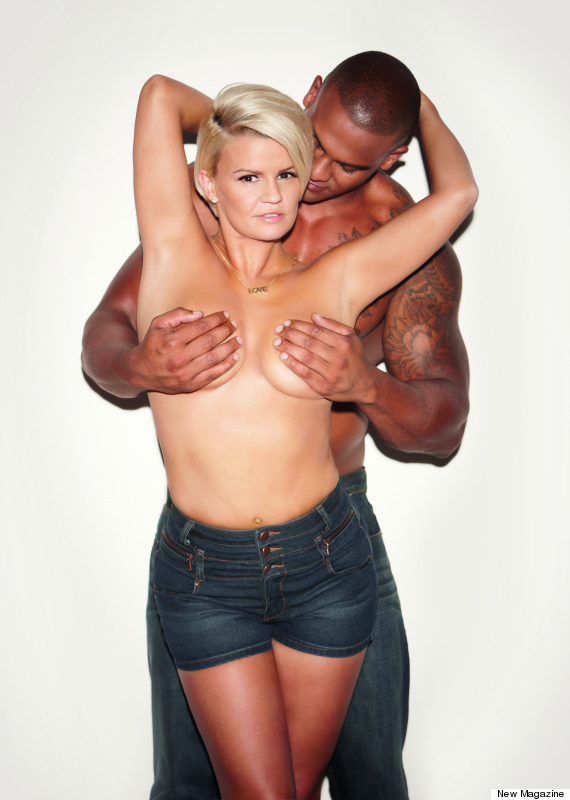 Kerry Katona and her fiancé George Kay
"Yeah, we can't afford it," she said. It's not a priority – as long as we're together, that's the main thing.
"It has definitely put a big strain on us. If I'm getting worked up, George then gets stressed," she added.
The star posed topless with her fiancé for the magazine shoot, and vowed that her recent troubles wouldn't see her turn to drugs again, having previously battled an addiction to cocaine.
Remaining defiant, Kerry said: "If this was five years ago, I'd probably turn straight back to drugs, but I'm in a completely different place now," she said.
"You'll not be seeing a mental breakdown from Kerry Katona ever again."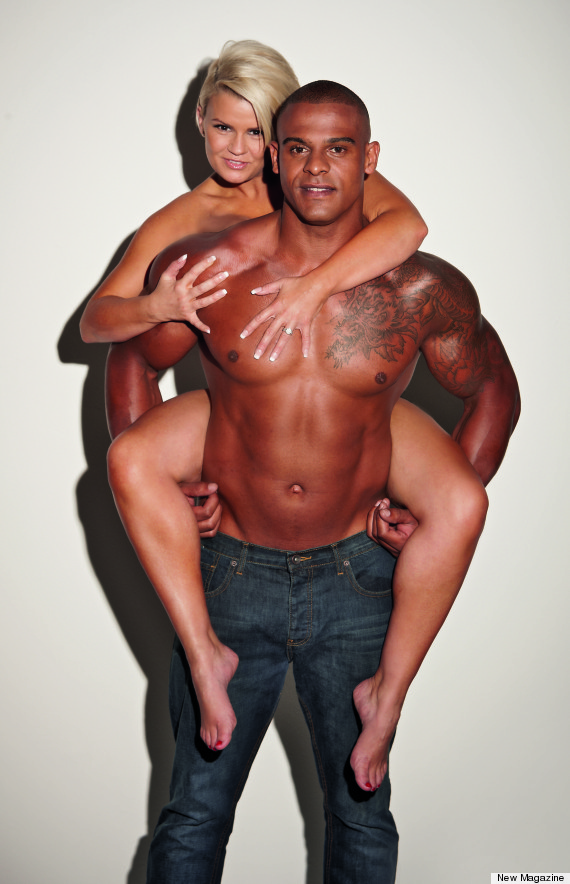 Kerry and George
She also revealed more details about her bankruptcy, explaining that she had to make the declaration because of her first bankruptcy.
She said: "In 2008, I got a tax bill but I didn't have the money to pay it. I used my £300,000 earnings from 'Celebrity Big Brother' in 2011 to settle the debt, but then I was hit with a 50 per cent tax bill and administrator fees, which I couldn't pay."
The full interview appears in this week's New! magazine, on sale now.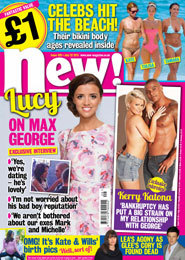 Despite her fortune for her Atomic Kitten days and various relaity TV appearances, Kerry was officially made broke in 2008 when she failed to cough up the final £82,000 of a £417,000 tax bill. A turn as a housemate on 'Celebrity Big Brother' helped her to finally pay off her debts.

The Westlife star and property investor was made bankrupt in June 2012 when the housing market crashed, and left him owing more than €5.5m (£4.45m) to Ulster Bank and Bank of Ireland.

Martine filed for bankruptcy in in 2013, when she amassed debts of £187,000.

When Stephen defaulted on a mortgage payment in 2009, he filed for bankcruptcy claiming he was $2.3m in debt.

The former 'EastEnders' star was made bankrupt by London's High Court in 2009 after he failed to pay a £20,000 tax bill.

Peter lost a reported $20m in 1992 after a failed attempt to crack America.

Biggins reckons that going into voluntary bankruptcy 15 years ago was the 'best thing that ever happened' to him. The star was forced into it after work offers slowed down.

The boxer owed both the US and British governments $17m in taxes, $750,000 to law firms and $300,000 to limo services and became bankrupt in 2004.

He may be a multi-billionaire, but Donald Trump has filed for corporate bankruptcy four times! However, he has never filed for personal bankruptcy.

Neil entered into an individual voluntary arrangement (IVA) after a property scheme in which he invested collapsed, leaving him millions of pounds in debt.

One hit wonder MC Hammer's living beyond his means meant he was $13m in debt and filed for bankruptcy in 1996.