Shot by Tim Walker in an Oxfordshire mansion, the cute woodland creatures almost stopped from admiring next season's luxe leather and cashmere coats, plus the beautiful, beautiful bags...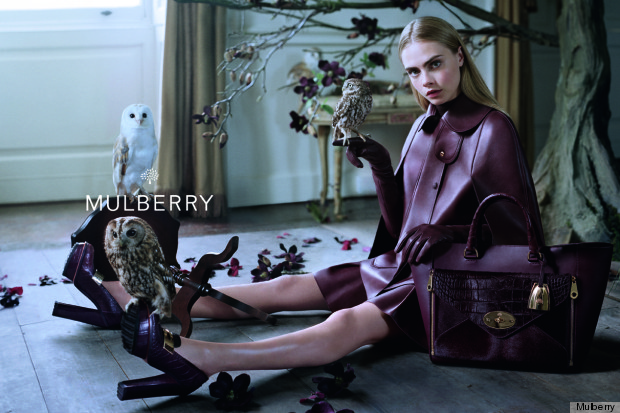 As well as the classic Bayswater, Cara models the latest Mulberry handbag design - the Primrose. No prizes for guessing what the supermodel will be carrying everywhere she goes this summer.
See more of Cara (and the owls) in the new campaign pics below:
SUBSCRIBE AND FOLLOW
Get top stories and blog posts emailed to me each day. Newsletters may offer personalized content or advertisements.
Learn more