Rick Edwards is a TV presenter and style writer who knows how to fix up and look sharp. On Sunday night, he is hosting the BAFTAs red carpet after-party at London's Grosvenor House Hotel. From superheroes to BAFTA hopefuls, he shares his movie secrets...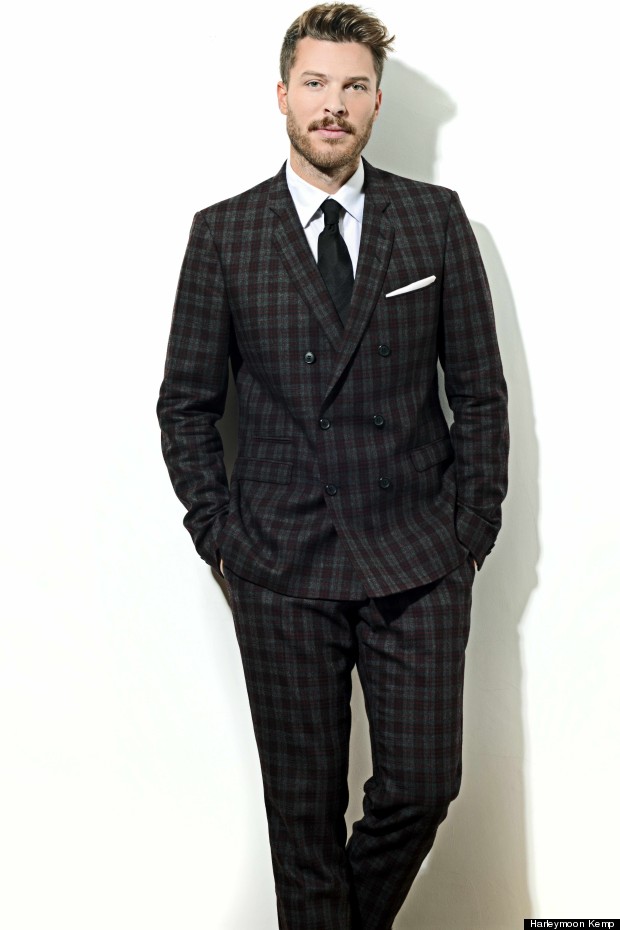 What's the first film you remember watching?
I've got a dim relocation of watching Bambi at the local cinema but I think my first real cinema experience was Back to the Future 2. It's a wonderful film but I can remember being devastated with the non-ending ending and feeling like I needed to to watch Back to the Future 3 immediately.
Who's your favourite superhero?
It's got to be Hancock! No, I'm joking, it's Michale Keaton's Batman, although he's not really a superhero – he's just a rich guy with toys. How about the Incredible Hulk?
Who is the best movie villain?
Orson Welles as Hank Quinlan in Touch of Evil was mesmerising or Javier Bardem as Anton Chigurh in No Country For Old Men – I've never been so terrified of a haircut.
Which film song or soundtrack do you never get bored of?
RZA's soundtrack to Ghost Dog: The Way of the Samurai – one of my top 10 favourite films.
Which actor or actress would you most like to have dinner with?
Probably Dame Helen Mirren. I've been watching her my whole life. I met her briefly and she was lovely. I imagine her to be an excellent conversationalist so I wouldn't have to say much.
Has watching a film ever made your cry?
I cry very rarely and I never cry watching films, but I did cry at Amour recently. It's up for a few BAFTAs and I'm warning you now, I wept like a baby for 70 minutes, it was so powerful. Michael Haneke is the best director working today.
What's your all-time favourite film and why?
It changes so often, picking out a favourite is tough. Fargo, because of the Coen brothers, the original Funny Games, also directed by Michael Haneke, Shane Meadow's Dead Man's Shoes, Old Boy – which is about to be remade and the most extraordinary revenge film I've ever seen - and The Sting. It's an absolute classic I could watch over and over again.
Which film would you like to see win at this year's Baftas?
Amour. Hopefully it will win Best Foreign Feature Film and Best Director.
Rick Edwards is the red carpet presenter for Disaronno at the BAFTA Film Awards After-Party. Watch here: www.facebook.com/Disaronno
Here's a round-up of the best BAFTAs style, ever:
SUBSCRIBE TO & FOLLOW UK STYLE