You spend months planning the perfect proposal, fly the missus out to Disneyland, and then some random guy interrupts the shot.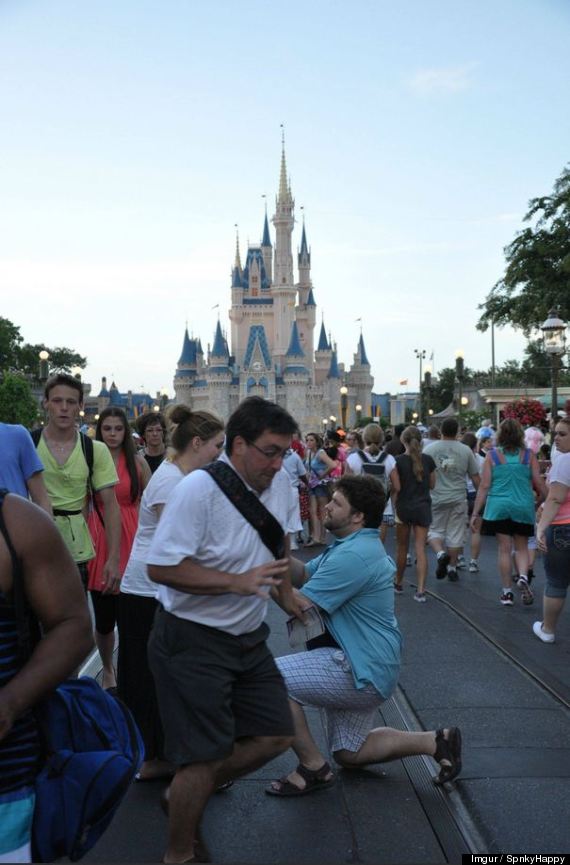 The comments range from helpful:
cklein0001:
For anyone who might have had a similar idea (trying to propose with Cinderella or Aurora's castle in the background) I would advise calling ahead well in advance of your trip and talking to guest services. They love shit like this, getting to participate in a "Magic Moment" is the highlight of many cast member's (disney employee) day.
...who proposes in the middle of a moving crowd?
Here's what the shot looks like without the gatecrasher...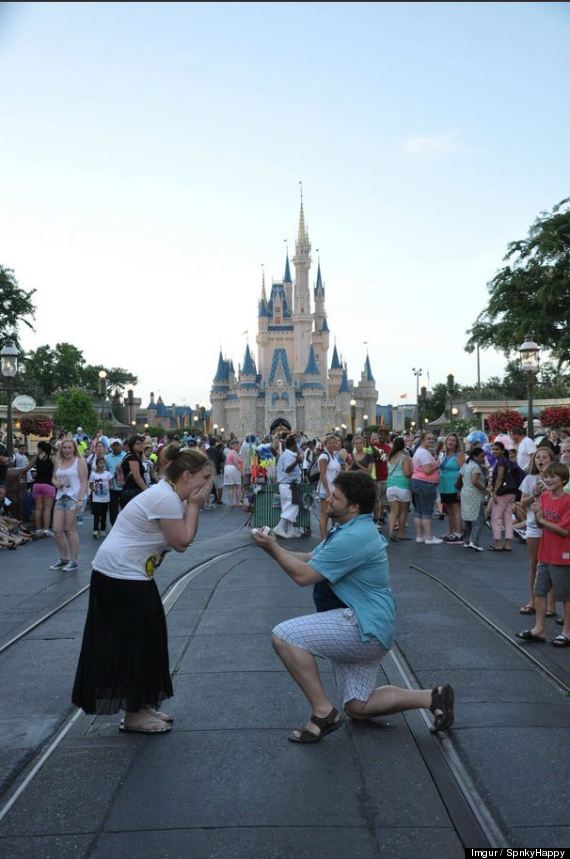 Here are some more amazing wedding photobombs from HuffPost Weddings US:
SUBSCRIBE AND FOLLOW
Get top stories and blog posts emailed to me each day. Newsletters may offer personalized content or advertisements.
Learn more