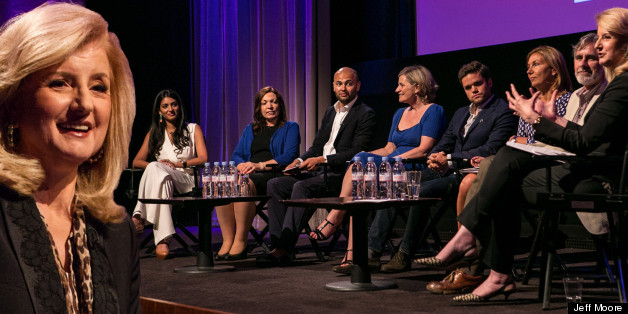 From the event, we had Megha Mittal, managing director of Escada, followed by Roisin Donnelly, chief marketing officer for Procter & Gamble UK. We heard from James Muthana who talked about his journey from city banker to yoga entrepreneur, and in contrast, Cilla Snowball, Group CEO of AMV BBDO, who is one of the most powerful women in Britain according to BBC's Women's Hour.
The amazing Mark Williams, a professor at Oxford University and director of the Oxford Mindfulness Centre spoke about how mindfulness can affect our lives - for the better. Philippa Brown, CEO of Omnicom spoke from a business point of view, followed by Rich Pierson, co-founder of Headspace, the world's leading online meditation app.
Here are some of the top quotes of the evening:
Inspirational Quotes From The Third Metric 2013 UK Event
SUBSCRIBE AND FOLLOW
Get top stories and blog posts emailed to me each day. Newsletters may offer personalized content or advertisements.
Learn more