Everything you have ever wanted to ask about reconstructive breast surgery, the augmentation 'boob job' and all the connotations around breast surgery have been answered in one fell swoop by Mr. Miles Berry MS, FRCS, co-author of The Good Boob Bible.
The book itself is easy to understand- you don't need a science degree, for one - and covers a range of personal stories from mastectomy reconstruction to a lady who calls herself '"Tit-less Tash".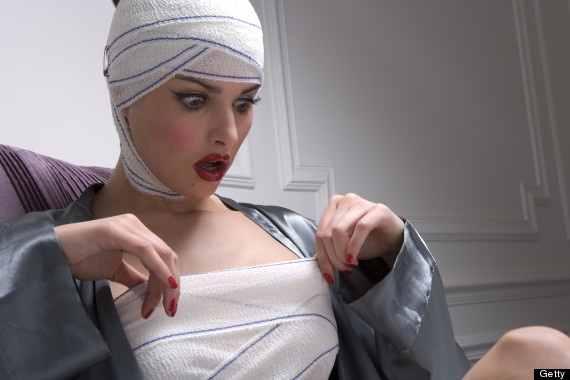 What is the difference between cosmetic surgery and plastic surgery?
To an extent this is pure semantics. Some feel that 'plastic' is slightly morally superior to 'cosmetic' surgery, but all plastic surgeons train with the dual aims of 'form and function' – that is, it is a combination of best possible outcome by appearance and how it works.
This is the fundamental basis of our specialty and holds true whether one grafting after a burn, repairing a cleft lip, replanting a sawn-off digit, rebuilding a breast after cancer and so on.
There is still a stigma about cosmetic surgery though – such as making breasts bigger?
I am not sure that equates to stigma – somebody willing to accept the risk of complications and a permanent scar is clearly unhappy: their individual risk-benefit ratio has shifted.
It is more a media concoction that 'plastic' surgery equates to 'vanity' surgery.
Plastic (derived from the Greek plasticos meaning to mould) surgery was coined in the early 20th century when the pioneers such as Harold Gillies and Archibald McIndoe were reconstructing the highly disfiguring facial injuries of the 2st World War.
Remember that not all have a perfect, symmetrical pair of breasts given by nature.
The B cup wishing to be a D might be cosmetic surgery, but what about the asymmetry (I have a patient who is A cup on one side and DD on the other) that makes clothes buying and wearing, sport and intimacy challenging?
Nature also exerts its toll on breasts chiefly through breast-feeding.
Despite popular misconception, our most common patient is not the young wannabee glamour model, but the 30-something mother simply wishing to restore what she had before.
A more interesting comparison would be the psychological drivers behind women seeking reconstruction after breast cancer and those after children. Whatever one's personal moral inclination, the forces are often equally potent.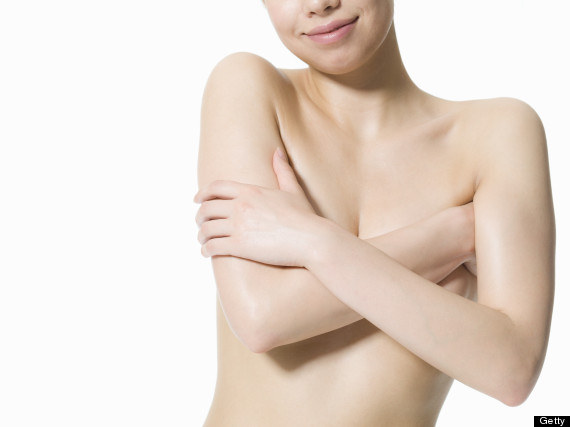 Should we try harder to accept our breasts before considering surgery?
Probably, but as with every facet of life, it is an intensely personal decision.
The breast exerts a very important influence over a woman's life that is both conscious and subconscious.
Many studies have confirmed the benefits psychologically, emotionally, to self-esteem, confidence and the like.
There was also a very interesting study reported in 2009 of UK, French and German women that showed that 77% of those presenting for breast augmentation consultation did not proceed further so three-quarters do appear to 'accept their breasts for what they are'.
What should we ask ourselves before considering surgery?
The most important is: 'am I willing to invest time and energy in finding out what is the best possible solution for me personally? Or am I simply interested in the lowest possible price without consideration of quality?
Is there anything women say they wish they'd asked beforehand?
I'm not sure whether it is lack of being informed or whether it is simply so much information that not all is taken in and retained – that's the main reason we wrote the book to address this aspect.
It should be noted that a five-minute consultation such as is the norm with the 'pile it high, sell it cheap' mentality of the large commercial clinics is unlikely to satisfy this in any way, shape or form.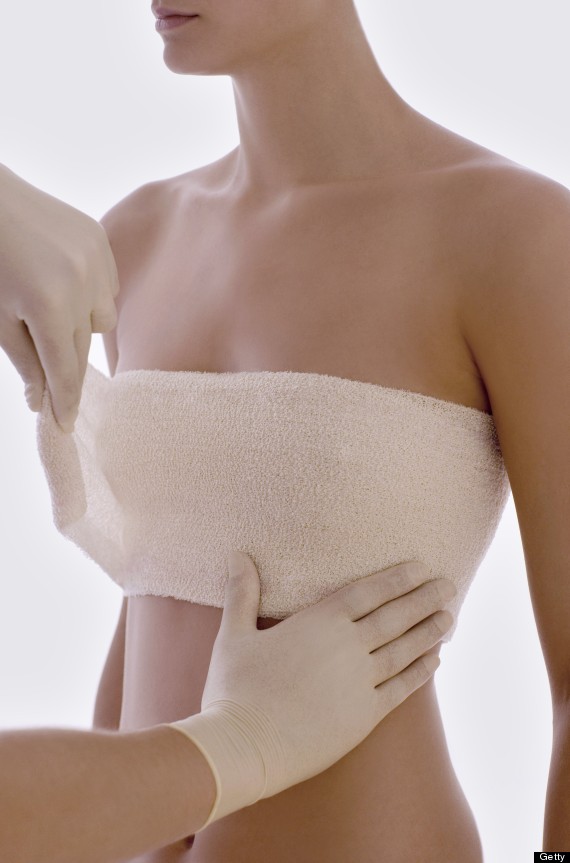 We schedule longer appointments (45 minutes) for a breast augmentation patient and always offer a second free of any charge. There is an immense amount of information, most of it new, that must be absorbed and processed.
A large quantity is also forgotten unconsciously as the brain tries to protect us from things that might harm us. Also consciously and a number of patients have, rather sheepishly, admitted that they disposed of any implant-related information to conceal from partners and perhaps also themselves too.

What tends to be the best size?
Smaller is better in the long run; large implants on top of the muscle will cause more damage – through stretching of the breast – so it is better to be slightly smaller than too large.
What happens when people don't listen to that advice?
I saw a patient last week who went several sizes larger than the surgeon recommended and has been rueing it for the past 6 years.
It will now cost her more in terms of money and scarring to put matters right.
We offer two consultations and have the most modern-sizing kit that should be combined with a bra of your choice, a tight-fitting top and no time pressures at a second consultation.

How do the breasts feel firm after surgery?
A variable issue, but longer than one expects. Also depends on woman: a young one with no children will feel tighter for longer. On the other hand, those whose breasts have been stretched by pregnancy and breast-feeding or marked weight changes and age will tend to settle quicker.
Six months is not unusual and, in fact, the breasts continue to subtly alter over time. Patients are often surprised to see just how much their augmented breasts evolve over the first year when shown their pictures.
Should someone considering a boob job have counselling?
Not generally, but those who have an high level of concern and spend a large proportion of their time thinking about the particular feature that displeases them should be considered.
Surgeons are constantly on the look-out for the body dysmorphics (think Michael Jackson, Lolo Ferrari, Alicia Duvall etc). The latter is an interesting (not in a good way) example of somebody who is clearly not satisfied by surgery as she has had a rumoured 100-plus procedures.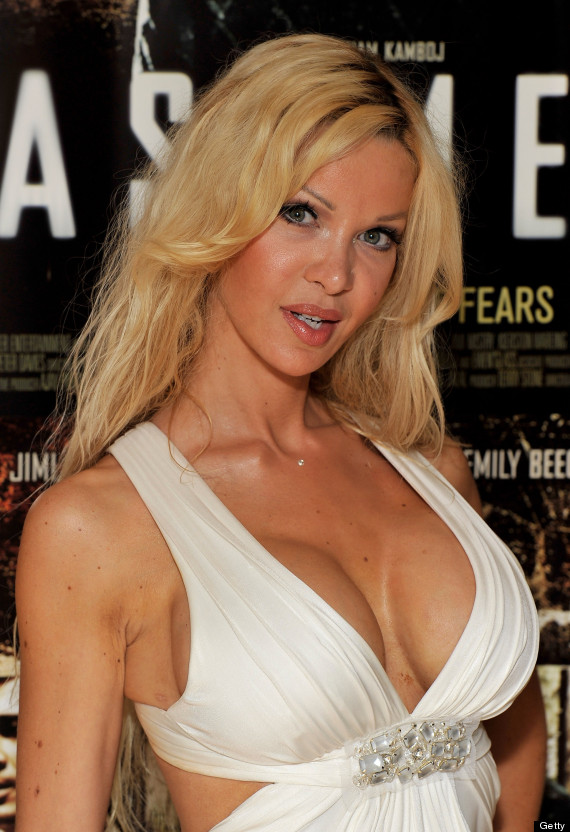 Alicia Douvall
The frustrating thing for we surgeons is her attitude: recently she underwent yet more surgery, but blamed earlier surgeons for putting her in that position. In almost the same sentence, she then admitted to going abroad when UK surgeons refused to operate further!

How safe is it?
Extremely safe. 50 years of continuous development have given us one of the best-researched and safest medical devices around. PIP aside, current devices are pretty good with increasing durability, more natural (or perhaps one should say less unnatural) textures.
Techniques have also vastly improved with regards to tissue handling, understanding of what suits which individual.
Our creed, despite some misconceptions and some so-called surgeons whose practice starts with profit, is 'first do no harm' (from the Hippocratic Oath). Anaesthesia has made significant progress over the past couple of decades and it is not surprising to find patients waking up after surgery in the recovery area asking ' are we ready to start yet?'

What tend to be the main concerns right before surgery?
In my 20-year experience, the order of concern is 1) the anaesthetic ('will I wake up'?), 2) pain ('how much will I have'? and 3) the surgery. In reality, these concerns can be relatively easily allayed during consultation.
Clearly, somebody genuinely worried should not be proposed for surgical intervention, but such people rarely make it to the consultation as the level of general medical/surgical awareness is much higher since the internet's arrival.

The Good Boob Bible, £7.99, John Blake Publishing.
Loading Slideshow
Amanda Bynes

In May, Bynes took to Twitter to reveal: "Intouch used a photo from years ago on their cover and I hate it! The reason I've asked all magazines and blogs to stop using old photos of me is I don't look like that anymore! I had a nose job to remove skin that was like a webbing in between my eyes. I wasn't going to tell anyone, but I look so much prettier in my new photos that I don't want old photos used anymore! I'm so sick of magazines and blogs using old photos! I'm so sick of magazines and blogs using old photos! When will they stop? I will never look like that again! Having surgery was the most amazing thing for my confidence!"

Courtney Stodden

18-year-old Stodden went under the knife recently to change her natural C breast to DD's. Her <a href="http://www.huffingtonpost.com/2013/06/23/courtney-stodden-breast-augmentation-video_n_3486954.html" target="_blank">surgery was filmed and posted on the Internet </a>for all the world to see.

Kris Jenner

She had plastic <a href="http://www.huffingtonpost.com/2012/11/25/kris-jenner-breast-implants-boob-job_n_2187940.html" target="_blank">surgery before Kim Kardashian's wedding and also had her second breast augmentation</a> on Season 7 of "Keeping Up With The Kardashians."

Bruce Jenner

The former Olympian <a href="http://www.accesshollywood.com/bruce-jenner-and-family-on-his-plastic-surgery_article_20573" target="_blank">opened up to "Access Hollywood" in 2009</a> about the nose job and partial face-lift he had in 1984. "'Because you're Bruce Jenner, Olympic champ [people said], 'Oh my gosh, you shouldn't be doing things like that.' The media kind of went nuts on that stuff," he said. Jenner later underwent further surgery to correct the previous procedures. "I had it done and not even my close friends knew I had it done," he revealed. "I mean that's how good of a job they [did]."

Farrah Abraham

Abrams was not shy about admitting <a href="http://www.huffingtonpost.com/2013/06/21/farrah-abraham-topless_n_3479821.html" target="_blank">her recent "adjustments."</a> She had a breast augmentation and "loves her new body," according to her Twitter.

Jenelle Evans

The "Teen Mom" star <a href="http://radaronline.com/photos/janelle-evans-busty-self-portraits/photo/360884/" target="_blank">underwent a breast augmentation back in June. </a> And lucky for her, her boyfriend thinks he's <a href="http://popsoundoff.com/teen-mom-jenelle-evans-boyfriend-disses-her-pre-surgery-bod/" target="_blank">"lucky that she doesn't look like that anymore,"</a> in reference to her pre-surgery body.

Alexis Bellino

Alexis Bellino told the <a href="http://www.ocregister.com/articles/housewife-343427-job-nose.html" target="_blank">Orange County Register</a> she had a nose job.

Brandi Glanville

She <a href="http://www.huffingtonpost.com/2013/05/29/brandi-glanville-liquid-nose-job_n_3354279.html" target="_blank">revealed on Twitter</a> that she had a breast augmentation.

Jwoww

She has admitted to have breast augmentation surgery, but any work on her face has gone unconfirmed.

Kourtney Kardashian

When she was 22, she got surgery to go from a B-cup to a C-cup. "It was so dumb... I just got the idea in my head one day, and that was that. There was no talking me out of it," said Kardashian in an interview with Us Weekly. (Getty photo)

Kathy Griffin

In her memoir, "Kathy Griffin: My Life On The D-List," the comedian writes about her very many plastic surgeries, including a nose job, brow lift, Botox injections, dental veneers, chemical hair straightening, chemical peels and liposuction. (Getty photo)

Dolly Parton

Parton has admitted to breast implants, liposuction, under-eye work, fillers, Botox and removing "the pelican pouch" under her chin. In 2012, she told InTouch, "Anybody that's got the nerve, desire and the money to have surgery, should find a good doctor and just do it."

Melanie Griffith

The actress admits to getting a breast-lift in 1991 after the birth of her second child and having collagen injections to her lips. In 1999 Griffith was quoted in Britain's Mirror saying, "I have been thinking about plastic surgery, but I'm not saying where. Turning 40 is difficult. I often think, 'If only someone could put a zip down the back of me and tighten everything up!'"

Patricia Heaton

The "Everybody Loves Raymond" star and mother of four kids, told People why she underwent a breast lift and tummy tuck: "Vanity. I mean it. Vanity. I had four C-sections and my stomach looked like the map of the world. My breasts were hanging down to here from breastfeeding those babies, and my nipples were like platters. I wanted to fit into the gowns that I finally got to wear."

Roseanne Barr

In September 2003 Roseanne Barr spoke to People about her tummy tuck, nose job, breast reduction and face-lift saying: "I want to get butt implants and a waist. But it's been, like, 10 years since I had anything and I'm kind of scared of it. I'm old and I don't know if I"ll wake up from the anesthetic."

Kelly Ripa

Kelly told a friend, "When all else fails, I get Botox injected right here, right into my forehead, as much as possible." She also <a href="http://www.elle.com/pop-culture/celebrities/kelly-ripa-interview">admitted to getting Botox in her armpits</a> to Elle Magazine.

Adrianne Curry

Adrianne Curry talked to KROQ radio station about her breast augmentation in 2007. The model revealed that after a miscarriage, one of her breasts grew larger than the other, causing a two inch difference in her breast size. Curry underwent surgery to even them out, as it were.

Howard Stern

On his radio show in 2006, Howard Stern admitted to having gotten a nose job and chin lipo.

Vienna Girardi

The "Bachelor" star made no secret about <a href="http://perezhilton.com/2011-07-20-bachelorette-vienna-girardi-gets-a-nose-job">her new nose.</a>

George Clooney

Once on "Oprah" Clooney admitted to having an eye lift ... though the actor claimed later to Esquire magazine that he was just joking.

Gwyneth Paltrow

<a href="http://www.harpersbazaar.com/magazine/cover/gwyneth-paltrow-interview-0513#slide-1" target="_blank">Gwyneth told Harper's Bazaar in 2013</a>, "I won't do Botox again, because I looked crazy. I looked like Joan Rivers!"

Sharon Osbourne

"I wish I'd never had my breasts done the last time," she told New Magazine. "They've put these bloody great bags in that are too f***ing round--it's like a water bed on your chest." (Getty photo)

Denise Richards

"When I was 19, a doctor put in bigger implants than what I asked for. I was in such a hurry to get them that I didn't research my doctor," Richards told Us Weekly. "I just thought because they're a plastic surgeon, they must be good. You have to be your advocate for your own body and ask 100 questions." Later Richards wrote: "At 19 when I first got my breasts done, I wish that I was confident enough with my body to not have had surgery. That is something that I really want to encourage in my daughters, to embrace their healthy body and have confidence. I actually feel more confident in my skin now than in my 20's. Being confident is one of the sexiest qualities a woman can exude." (Getty photo)

Jenny McCarthy

"Me and my friends found a doctor in Arizona that cost about $1,500 to get our boobs done--because they didn't use anesthesia and I didn't know it," McCarthy told WENN. In a later interview with Us Weekly, the former playmate said she was "too young" when she got her implants at 19. (Getty photo)

Victoria Beckham

In an interview with British Vogue, Victoria was asked about the absence of her "torpedo bazookas," to which the former Spice Girl reportedly replied, "gone". (Getty photo)

Kimberly Stewart

In an interview with Now Magazine, Kimberly states her famous father was supportive of his daughter when she had the implants put in at 18, and even more supportive when she decided to get rid of them. She recalls, "He's very supportive of whatever I do. He was just like, 'If you don't feel comfortable, if you don't feel safe, just get them removed.'" (Getty photo)

Jenna Jameson

"When I had implants, I felt uncomfortable," the former porn star told Us Weekly. "I would be shy at the beach. I know it sounds funny, but I'd wear high-necked clothes, unless I was at an adult-film convention. So I thought, 'why don't I be who I am and get my real ones back?'"

Tara Reid

"I was a 34B, but the right one was always bigger than the left," she told Us Weekly. "He gave me Cs, and I didn't want them. At all." (Getty photo)

Pam Anderson

Anderson has had multiple breast augmentations.

Jamie Lee Curtis

"I've had a little plastic surgery. I've had a little lipo. I've had a little Botox. And you know what? None of it works. None of it," <a href="http://www.more.com/news/womens-issues/jamie-lee-curtis-true-thighs?page=2" target="_blank">Curtis revealed to More magazine in 2002.</a> "Ten years ago, before anybody did that, I had fat taken from underneath my eyes because I was on a movie and I was puffy. And I remember the cameraman saying, 'I can't shoot her now.' I remember being mortified. And yet, you know what? Nobody tells you if you take fat from your body in one place, it comes back in another place," she added.

Ashlee Simpson

When rumors circulated that Simpson had rhinoplasty in 2006, <a href="http://www.people.com/people/article/0,,1193063,00.html" target="_blank">her initial response</a> was "Everybody's already saying it, so I just don't talk about it." Her dad then acknowledged the surgery, <a href="http://www.foxnews.com/story/0,2933,297925,00.html" target="_blank">telling Fox News</a>, "Girls have their own ideas. Anyway, there was a real problem with her breathing and that was cured." Ashlee later confirmed it to Us Weekly, <a href="http://www.today.com/id/23620386#.UYliMOBhWA0" target="_blank">telling the magazine</a>, "I was never really unhappy with how I looked, (and) I don't think I am more beautiful than I was (before). I just see the same old goofy girl I see every day."

Heidi Montag

<a href="http://www.people.com/people/archive/article/0,,20342923,00.html" target="_blank">According to People</a>, the "Hills" star followed up her 2007 nose job and breast augmentation with a 10-hour series of procedures in 2010 that included a mini brow lift, nose-job revision, chin reduction, neck liposuction, buttock augmentation, among others. "For the past three years I've thought about what to have done," <a href="http://www.people.com/people/archive/article/0,,20342923,00.html" target="_blank">she told People</a>. "I am absolutely beyond obsessed." She added, "I was made fun of when I was younger, and so I had insecurities, especially after I moved to L.A. People said I had a 'Jay Leno chin'; they'd circle it on blogs and say nasty things. It bothered me. And when I watched myself on The Hills, my ears would be sticking out like Dumbo! I just wanted to feel more confident and look in the mirror and be like, 'Whoa! That's me!' I was an ugly duckling before."

Ashley Tisdale

The "High School Musical" star <a href="http://www.people.com/people/archive/article/0,,20174328,00.html" target="_blank">opened up about her nose job to People in 2008</a>, and the inevitable tabloid criticism that followed, telling the magazine that "people were saying I was 'unveiling my look,' but I was still recovering! That's not what I look like right now." She added, "I think I still look like me."

Cher

"I've had my breasts done. But my breast operations were a nightmare. They were really botched in every way. If anything, they were worse after than before," the "Turn Back Time" singer <a href="http://www.people.com/people/archive/article/0,,20111940,00.html" target="_blank">told People in 1992.</a>

Dianna Agron

In 2011, <a href="http://www.huffingtonpost.com/2011/08/02/dianna-agron-tells-david-letterman-she-had-her-nose-fixed_n_916488.html" target="_blank">the "Glee" star told David Letterman</a> that she'd had her nose done, after breaking it twice. Of the second fracture, she explained, "I couldn't get it fixed because we were in the middle of doing this concert tour and we were filming. We had a day off and I met up with some of my friends and we were dancing. And again, there was another collision of sorts -- I must be turning too quickly, people don't see me coming or something -- but it's fixed now!"

Kenny Rogers

In 2006, <a href="http://www.people.com/people/article/0,,1183537,00.html" target="_blank">the singer-songwriter told People, </a>"Last year I had so many lines coming in at the side of my eyes up here. So I went in and got my eyes done, and I'm not happy about it. (The surgeon) is going to go in and fix that for me. They're too tight around the eyelids for me. It drives me crazy. "

Joan Rivers

In a 2010 interview with Entertainment Weekly, Rivers discussed her notorious penchant for plastic surgery, <a href="http://popwatch.ew.com/2010/06/18/joan-rivers-talks-about-plastic-surgery-hecklers-and-her-new-documentary-joan-rivers-a-piece-of-work/" target="_blank">telling the magazine, </a>"Babies respond to pretty faces. So stop telling everyone it's okay not to be pretty! If you can fix it, fix it! If it makes you happier. I love to look in the mirror and say, 'For 77, you look good.' That's all. I don't care what anyone says. Not bad for 77." In a 2012 interview with Anderson Cooper, <a href="http://www.nydailynews.com/life-style/fashion/joan-rivers-haven-739-plastic-surgeries-e-comedian-joked-new-weekend-article-1.1018711" target="_blank">the "Fashion Police" host joked</a>, "Every weekend I just go in and I do something new. I get a tenth one free. It's a little like coffee, you just keep going."

Jennifer Grey

<a href="http://www.washingtonpost.com/wp-srv/style/tv/features/jennifergrey.htm" target="_blank">In a 1999 Washington Post interview</a>, the "Dirty Dancing" star explained the decision to poke fun at her <a href="http://www.usmagazine.com/celebrity-style/news/jennifer-grey-looks-the-same-she-did-in-1987-2010309" target="_blank">botched nose job</a> while playing a version of herself on the short-lived sitcom "It's Like, You Know ...." "I decided to make fun of this, to make my fiasco become my reality," she explained. "After all, it's not cancer, and it's absurd that just a nose job could wreak such havoc."

Tori Spelling

"I admit to having a nose job, but that's all.... I lost my baby fat, and people said I had work done," <a href="http://www.people.com/people/archive/article/0,,20140945,00.html" target="_blank">Spelling said in 2000, according to People. </a>

Courtney Love

In 2007, Love acknowledged a nose job on her website, writing that she had her "old nose" back. "I hated that nosejobby nose, it was like a little beak," <a href="http://www.people.com/people/article/0,,20016348,00.html" target="_blank">she wrote, according to People. </a>"[It] looks like the one god gave me so im happy not to have crazy lips and a crazy teensy unnatural little nose."

Celebrity Plastic Surgery Junkies

Take a look at some celebrity plastic surgery junkies, such as Heidi Montag, Kris Jenner, JWoww, Tara Reid and Courtney Love.