West Ham United have reportedly abandoned plans to sign convicted rapist Ilombe Mboyo.
The Gent striker spent three years in prison for the gang rape of a 14-year-old girl when he was 16, and a fans' backlash has prompted the club to end their interest in Mboyo.
West Ham considered approaching Gent about the Belgian striker, who scored 20 goals last season.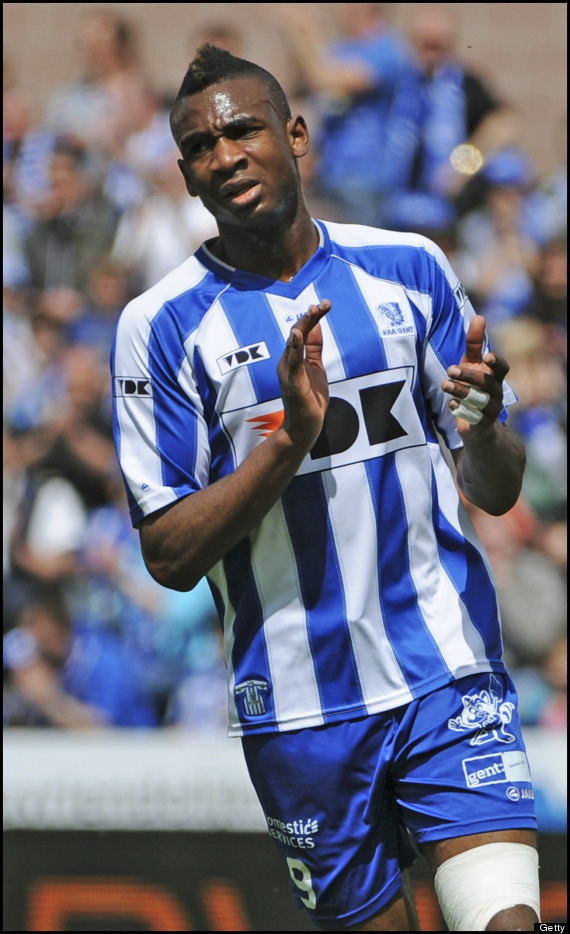 Mboyo spent three years in prison
Co-owner David Sullivan's son, Jack, took to Twitter to gauge followers' opinions about the 26-year-old and his past crime
After an overwhelmingly negative response, Sullivan junior tweeted: "I'm sure we won't sign him. We respect your views."
How would you feel if we signed Mboyo of Gent ? Terrible crime when he was 16, can he ever be forgiven ?
What do you think ?
99% of you have said no to MBOYO. I'll pass it onto my Dad. I'm sure we won't sign him. We respect your views.
After his 2004 conviction, Mboyo engaged in the Football in prison rehabilitation programme and on his release joined Charleroi in 2008.
Mboyo joined gent in 2011 and has won two caps for Belgium.
SUBSCRIBE AND FOLLOW
Get top stories and blog posts emailed to me each day. Newsletters may offer personalized content or advertisements.
Learn more