Bigorexia - the body image disorder which results in men obsessing about building muscle and having the perfect body - may sound like some made-up ailment dreamed up by trashy magazines, but with news that are increasing number are suffering from it, is it time to take it seriously?
The Epoch Times reported that it is also called muscle dysmorphia, and that it is on the rise.
MSN Now added that it has increased to up to 45% among men.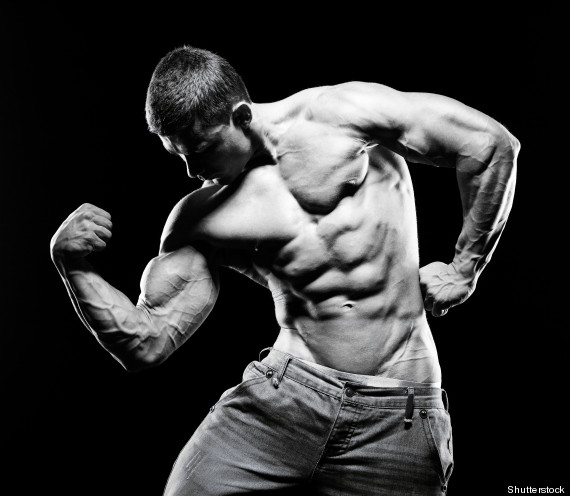 Even if you aren't consumed by a quest for bigger muscles though, it does point at a growing concern that men are just as concerned and affected by their body image, as women are perceived to be.
Brian Cuban, reported the Argus Leader, wrote a book called Shattered Image which focusses on his struggles with weight issues and when asked about why he wrote it, said: "I just felt that there was a lack of understanding of male self-image and male eating disorders, especially body dysmorphic disorder. It is overwhelmingly thought of and portrayed in the media — and in research — as a predominantly female disorder."
On HuffPost US, Kate Fridkis blogged about how in the same way that women have started campaigns to include a wide variety of body shapes as being beautiful, men need to do the same. "...sometimes, it's the boys and men in my life who seem to need the most encouragement, where body image is concerned. And I think a big part of the reason is because even as they're experiencing these feelings, they're not really allowed to talk about them," she says.
But is bigorexia real, or a niche disorder that mainly affects bodybuilders? HuffPost UK Lifestyle spoke to Sheri Jacobson, clinical director at Harley Therapy, who said: "I haven't seen any cases of men specifically seeking treatment for exercise obsession. However many men do disclose in therapy that they dwell on their physical appearance, some to a great extent.
"Bigorexia could be an amalgam of exercise addiction and body dysmorphia where a person is preoccupied with appearance, and has a belief that they have a defect - in this case that they are not sufficiently muscular."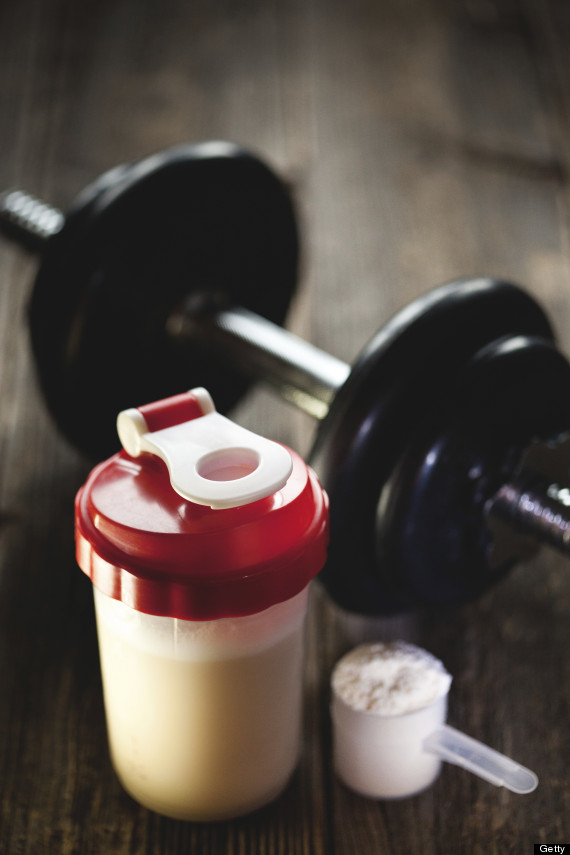 Are the figures over-exaggerated however? Men's lifestyle journalist and Contributing Editor for Men's Health magazine Jonathan Thompson says: "I'm not sure about the 45% figure, but this is definitely a trend: you just have to go down to your nearest gym to see that. Men are increasingly conditioned that they (need) to look a certain way - flat stomach, broad chest, big arms - and there's a tangible pressure to create that elusive 'V' shape, if they want to feel successful, powerful and attractive."
Celebrity fitness trainer Rob Blakeman feels however that such a term gives people who like to build muscle a bad name, and needs more consideration. "If some psychologist or other creates a new name to fit a current body craze the media will use it-it doesn't mean its true or accurate in identifying a new breed of neurotic. There are of course, many reasons men will want to appear overtly muscular, however, giving pseudo-scientific terms to a group of people who pump iron a lot is a little crass."
So is bigorexia a symptom of neuroticism or addiction? Sheri says: "Exercise releases endorphins which make us feel good and can become an addiction.
"However, I would say that as a society we don't judge exercise addiction as much as we would say addiction to alcohol, drugs or gambling and that's because of the perceived health benefits of working out. However, it can have equally destructive consequences both on the body (ruptures, kidney and liver failure) and the mind in the form of aggression, depression and anxiety."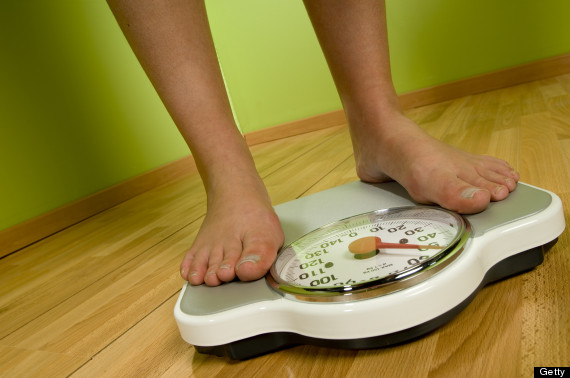 Talking about what might cause it, she adds: "While images in fitness magazines and the media might be a factor in the rise of bigorexia, I believe it is more likely to be triggered in some people than others based on their earlier experiences. A cycle of dysfunctional thoughts is characteristic of body dysmorphia and makes it very hard to escape."
Sheri's advice is that if you are worried about it, the first thing you must try to do - as with any addiction - is to break the cycle. It doesn't mean that you have to give up working out, but rather you want to reach a place where you can apply some balance.
"If family and friends express a concern, that is one obvious sign to consider getting help," she adds. "My message is: try to be receptive to the concerns of others about our habits - it hurts to hear 'criticisms', and we will want to deny it, but could serve us better in the long-run."
Jonathan also says you should remind yourself of how important rest is in terms of allowing your body to repair itself. "If you're training every day, it can lead to serious injury, and in some cases, permanent damage to your body. The 80/20 rule is a good one to stick to - hit the gym eight out of every 10 days if you feel the need, but have a complete rest on the other two.
"Think of your body as a sports car: its got a long drive ahead, and you always need to prioritise the engine before you start worrying about the bodywork."
SIGNS OF BIGOREXIA:

Abuse of supplements and constant drinking of protein shakes

Irritability and angry outbursts

Panic if you miss your gym session

You miss important events - like family outings so you can work out
Related on HuffPost:
Loading Slideshow
Lady Gaga

After the media focused on her <a href="http://www.usmagazine.com/celebrity-body/news/lady-gaga-shows-off-25-pound-weight-gain-in-tight-outfit-2012229">alleged weight gain</a> in September 2012, Gaga hit back at critics by baring her body in photographs, sharing her struggles with an eating disorder, and inviting her fans to join her in a <a href="http://www.forbes.com/sites/melaniehaiken/2012/09/26/lady-gaga-puts-bulimia-and-body-image-on-the-table-in-a-big-way/">"body revolution."</a>

Adele

Adele says she <a href="http://www.cbsnews.com/8301-504803_162-57376080-10391709/adele-talks-about-her-body-image-and-weight/">tries not to worry</a> about her body image and doesn't want to be a "skinny minnie." "The first thing to do is be happy with yourself and appreciate your body -- only then should you try to change things about yourself."

Rebel Wilson

The actress <a href="https://twitter.com/RebelWilson/status/253324823005118465">took to Twitter</a> to say, "I'm not trying to be hot. I'm just trying to be a good actress and entertain people."

Ashley Judd

After the March 2012 frenzy around Judd's "puffy face," the actress fought back in <a href="http://www.thedailybeast.com/articles/2012/04/09/ashley-judd-slaps-media-in-the-face-for-speculation-over-her-puffy-appearance.html">The Daily Beast</a>, calling the media out for making women's bodies "a source of speculation, ridicule, and invalidation, as if they belong to others."

Allison Tate

Tate's <a href="http://www.huffingtonpost.com/allison-tate/mom-pictures-with-kids_b_1926073.html">essay</a> about body image and motherhood not only broke the Internet; it has sparked a movement of "moms who stay in the picture."

Autumn Whitefield Madrano

On her informed, thoughtful blog <a href="http://www.the-beheld.com/">"The Beheld,"</a> Autumn writes about beauty, body image, appearance and her two -- that's right, <em>two </em>-- mirror fasts.

Kjerstin Gruys

Gruys went on a year-long<a href="http://www.ayearwithoutmirrors.com/"> mirror fast</a> during which she did not study her reflection in mirrors or other reflective surfaces, or look at photographs of herself.

Christina Aguilera

"I am always in support of someone who is willing and comfortable in their own skin enough to embrace it," the singer said in a<a href="http://www.ianslive.in/index.php?param=news/Aguilera_wants_to_empower_women-389922/ENTERTAINMENT/15"> recent interview</a>.

Lena Dunham

At the 2012 New Yorker Festival, the magazine's TV critic, Emily Nussbaum, asked Lena Dunham, producer, creator and star of the hit HBO show "Girls," why <a href="http://www.huffingtonpost.com/2012/10/08/lena-dunham-new-yorker-festival-emily-nussbaum_n_1948596.html?utm_hp_ref=women&ir=Women">Dunham is naked in so many scenes</a>. Dunham responded, "I realized that what was missing in movies for me was the presence of bodies I understood." She said she plans to live until she is 105 and show her thighs every day.

Alexa Chung

Chung <a href="http://fashionista.com/2012/10/alexa-chung-on-her-upcoming-line-and-struggling-with-body-image/2/">responded to critics</a> who suggested that her slight frame made her a bad role model for young women, saying: "Just because I exist in this shape doesn't mean that I'm, like, advocating it."

Stella Boonshoft

The NYU student started the amazing <a href="http://thebodyloveblog.tumblr.com/">Body Love Blog</a>, where she posted this picture of herself and wrote an <a href="http://www.huffingtonpost.com/stella-boonshoft/self-portrait-ask-me-why-_b_1987406.html" target="_hplink">open letter to those who feel entitled to shame others</a> for the size or look of their bodies.

Beth Ditto

This 5-foot-tall, 200-pound singer spoke openly about her weight to <a href="http://www.huffingtonpost.com/2012/11/01/beth-ditto-talks-skinny-privilege-fiancee-body-image_n_2057290.html?utm_hp_ref=women&ir=Women">The Advocate</a>, saying, "I feel sorry ... for people who've had skinny privilege and then have it taken away from them. I have had a lifetime to adjust to seeing how people treat women who aren't their idea of beautiful and therefore aren't their idea of useful, and I had to find ways to become useful to myself."