Last week, it was revealed that Gregg Wallace had punched a guest five times during a clash at a dinner where he was the after-dinner speaker.
This weekend, it has been reported that the 'Masterchef' star is sitting on financial troubles, with one of his companies collapsing with over half a million pounds debt.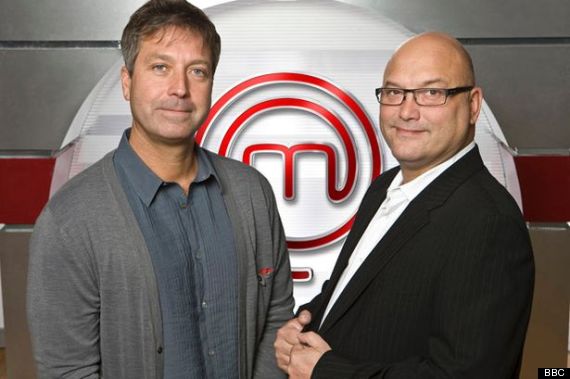 'Masterchef' has made household names of Gregg Wallace (right) and John Torode
The Sun reveals workers in the business claim they were left with financial problems, but Wallace's spokesman has claimed the boss "made every attempt to save the business".
The Sun reports that, while Wallace - dubbed the 'millionaire grocer' - continues to benefit from his other companies, advertising deals as well as his TV salary, one of his companies West Veg Limited folded in March, still owing more than £500,000, according to the Sun's calculations.
Wallace still runs Gregg's Table restaurant, has his BBC deal for Masterchef - currently in its eighth series of the Celebrity version on BBC1 - and, for the past year, has been one of the faces of Weightwatchers, as his weight has plummeted by three stone.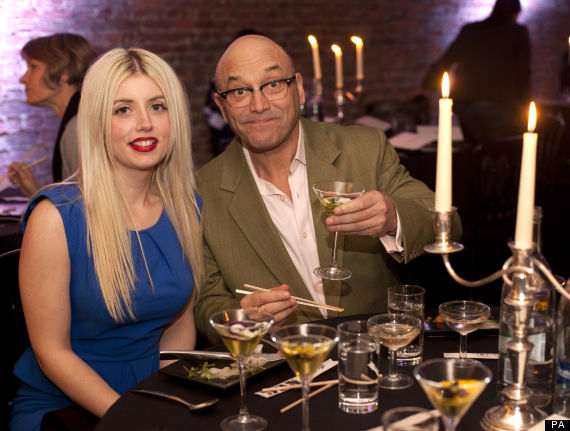 Gregg Wallace with girlfriend Anne-Marie Sterpini
The clash last week came when Wallace was speaking at a dinner engagement at a Worcestershire hotel. Wallace explained afterwards that he became incensed when another guest pinched the bottom of his girlfriend Anne-Marie Sterpini.
The two men later made up, and were seen having a drink together at the hotel.
In an interview yesterday with the Daily Mail, Wallace revealed his continuing insecurities about his weight, and his compulsive need to have everything in order, including the number of suits in his wardrobe, shirts in the right place and list-making.
Loading Slideshow
Kerry Katona

Despite her fortune for her Atomic Kitten days and various relaity TV appearances, Kerry was officially made broke in 2008 when she failed to cough up the final £82,000 of a £417,000 tax bill. A turn as a housemate on 'Celebrity Big Brother' helped her to finally pay off her debts.

Shane Filan

The Westlife star and property investor was made bankrupt in June 2012 when the housing market crashed, and left him owing more than €5.5m (£4.45m) to Ulster Bank and Bank of Ireland.

Martine McCutcheon

Martine filed for bankruptcy in in 2013, when she amassed debts of £187,000.

Stephen Baldwin

When Stephen defaulted on a mortgage payment in 2009, he filed for bankcruptcy claiming he was $2.3m in debt.

Joe Swash

The former 'EastEnders' star was made bankrupt by London's High Court in 2009 after he failed to pay a £20,000 tax bill.

Peter Stringfellow

Peter lost a reported $20m in 1992 after a failed attempt to crack America.

Christopher Biggins

Biggins reckons that going into voluntary bankruptcy 15 years ago was the 'best thing that ever happened' to him. The star was forced into it after work offers slowed down.

Mike Tyson

The boxer owed both the US and British governments $17m in taxes, $750,000 to law firms and $300,000 to limo services and became bankrupt in 2004.

Donald Trump

He may be a multi-billionaire, but Donald Trump has filed for corporate bankruptcy four times! However, he has never filed for personal bankruptcy.

Neil Morrissey

Neil entered into an individual voluntary arrangement (IVA) after a property scheme in which he invested collapsed, leaving him millions of pounds in debt.

MC Hammer

One hit wonder MC Hammer's living beyond his means meant he was $13m in debt and filed for bankruptcy in 1996.