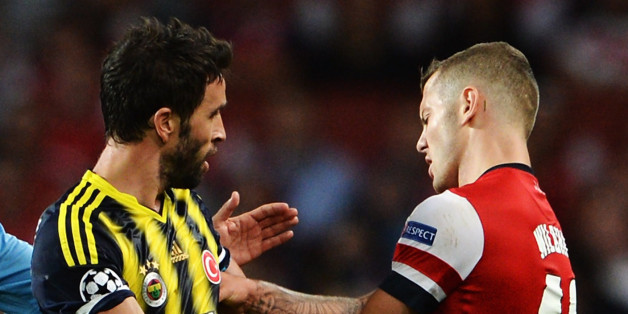 Arsenal midfielder Jack Wilshere may have a baby face but appearances can be deceiving, or at least Wilshere would like to think so.
Nicknamed "Hold me back" Jack by some non-Arsenal fans, the gutsy Gooner has twice been sent off in his career and often relishes some confrontation.
So here's Scrappy-Doo in action...
Jack Wilshere On Pitch Antics
SUBSCRIBE AND FOLLOW
Get top stories and blog posts emailed to me each day. Newsletters may offer personalized content or advertisements.
Learn more