 Performing on her Blond Ambition Tour, Madonna wore a flesh-coloured, underwear-style outfit that left little to the imagination.
She also gyrated against a fellow performer on stage and simulated a sex act with an inanimate object.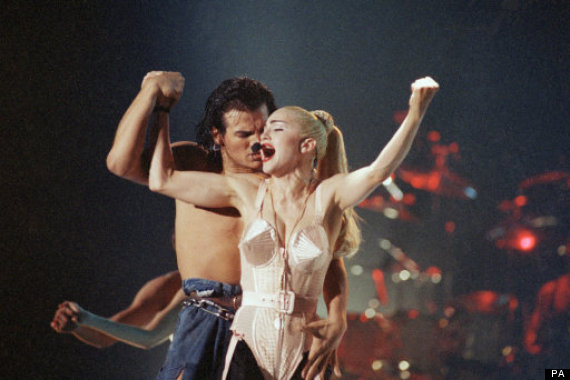 Madonna's behaviour has drawn criticism from fans and commentators alike. "Why would someone with so much talent seem to feel the need to promote herself by offending so many people?" said one.
SUBSCRIBE AND FOLLOW
Get top stories and blog posts emailed to me each day. Newsletters may offer personalized content or advertisements.
Learn more