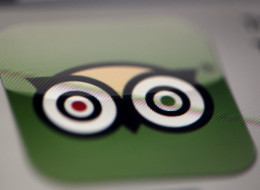 A scathing, one-star review of a restaurant – and the owner's decidedly elegant riposte – has gone viral.
User S1nsand branded his experience at The Blade Bone Inn in Reading as "one of the worst evenings out in a while" on TripAdvisor.
The self-described "real foodie" went on to slam the "practically inedible" beef rib and made reference to the "very incompetent and rude" waiter.
S1nsand states he paid for just a third of his bill, before ending the review with a ream of "constructive advice" listed in bullet points.
Owner Kiren Puri (who also happens to be the misidentified "waiter") has come out swinging however, with a +1,000 word response in which he describes the customer as a "disease upon our wonderful industry".
Puri says the money left by the customer was deposited in an Air Ambulance charity box, stating: "If that is the value that you put on a meal in my restaurant, I would rather not have it."
"You are after freebies and money off. If you are going to constantly do this, have the decency and ask for a reduction on the bill at booking or free courses."
He adds: "You claim to be foodies. I have never met a self-professed foodie start his meal with a bowl of chips."
Read the full exchange here and tell us who you're rooting for.
TripAdvisor reviews can be perilous for businesses as, despite the presence of fraud detection systems, they are unverified meaning bogus ones can go undetected.
And things can get really nasty.
This month a furious back-and-forth between a Canadian hotel and a disgruntled guest evolved into a lawsuit after Laurent Azoulay alleged Hotel Quebec was infested with bed bugs.
And the murky world of online reviews can get frankly weird too. Take the case of Oscar's - a Devon seafood restaurant which scored seven "excellent" reviews out of eight. Gushing tributes mentioned the restaurant's inevitability of earning Michelin stars thanks to food so good it was "bordering on sorcery".
Dozens of people sought out the restaurant on the strength of its glowing reviews - to find an alleyway full of rubbish bins, the Telegraph reports.
It turns out Oscar's never even existed.
Rather, it was simply the brainchild of a businessman who was inspired to test the waters after a friend's hotel received reams of negative criticism, which he suspected was from a rival hotel owner.
Also on HuffPost:
10 Ways To Retaliate Against Bad Customer Service
A Reddit user launched a negative ad campaign on his car after he claimed a car dealership bilked him out of $9,000.

An Air Asia passenger caused quite a panic after he opened an emergency exit and jumped out of a taxiing aircraft. According to reports, the flight had been delayed an hour when the passenger, only identified as Chong, bolted toward the exit. Subsequently, the flight was delayed along with other outgoing flights.

When Netflix tried to instill its second price hike in 8 months, angry customers flocked to social media to unleash their fury over the pricing plan changes. The company didn't revoke the price hike, and more than 800,000 Netflix customers jumped ship as a result.

Warren Nyerges and his attorney served a local Bank of America branch with a foreclosure order for failing to pay Nyerges' legal fees after a botched foreclosure proceeding. Eventually, the bank wrote a check for $5,772.88 to satisfy Nyerges' request.

Dick Bove, a well-known bank analyst, blasted Wells Fargo in a well-researched analyst note after the bank botched his personal account with extra fees, screwed up his mortgage refinancing and gave him horrible customer service.

Taylor McKinley told The Huffington Post his tale of bank account he thought was was closed that ended up racking up $438.35 in fees. After HuffPost contacted Fifth Third Bank to verify the bank's policies, it reversed the fees it had charged McKinley.

A disgruntled T-Mobile customer created a petition on Change.org to protest the company's "bad customer service."

We're not sure what this dealership did to make this customer so angry, but they are surely paying for it.

According to a study by Accenture, 55 percent of consumers say bad service from an insurance company is more likely to make them commit fraud against the company.

While traveling with his band members in 2008, Dave Carroll witnessed United Airlines baggage handlers throwing his $3,500 Taylor guitar. The guitar ended up severely damaged, and Carroll pursued the airline for payment, which he was denied. As a result, Carroll wrote and produced three YouTube music videos about his poor experience that have netted over 14 million views. Carroll has since also written a book, embarked on a speaking tour and created his own customer gripe site.