Liz Dack, who is the younger sister of Paul's estranged wife Alexandra, spoke up after the 47-year-old baker and his US TV co-star, Marcela Valladolid exchanged good luck messages.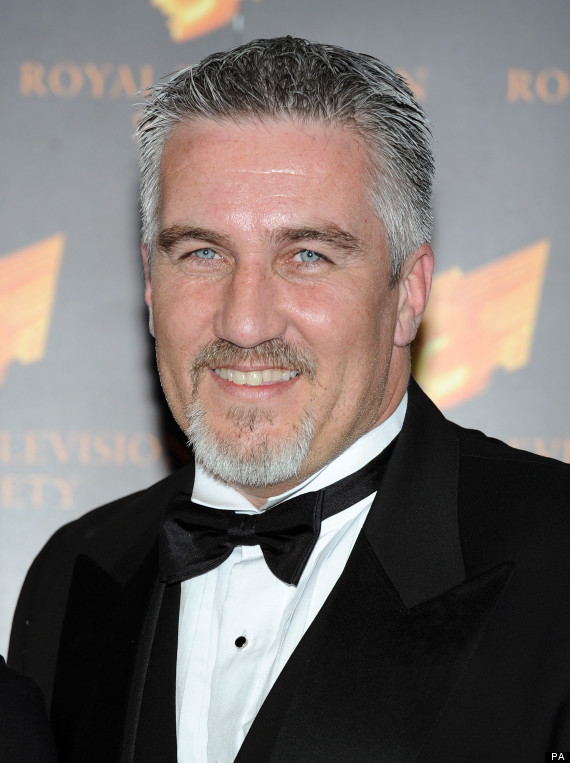 After Paul sent Marcela a tweet saying:"@chefmarcela @BBC1 thank you Marcela and good luck with yours too x", Liz hit back.
"@PaulHollywood @chefmarcela don't you think you have both caused enough damage, enough now, shame on you," she raged.
It is not the first time Liz has taken to Twitter to let the 'Bake Off' star know exactly what she thinks of him since he walked out on her sister.
In June she tweeted: "Check out @hollywoodbaker and @chefmarcela finally going public on their affair by way of their sickly tweets to each other this morning."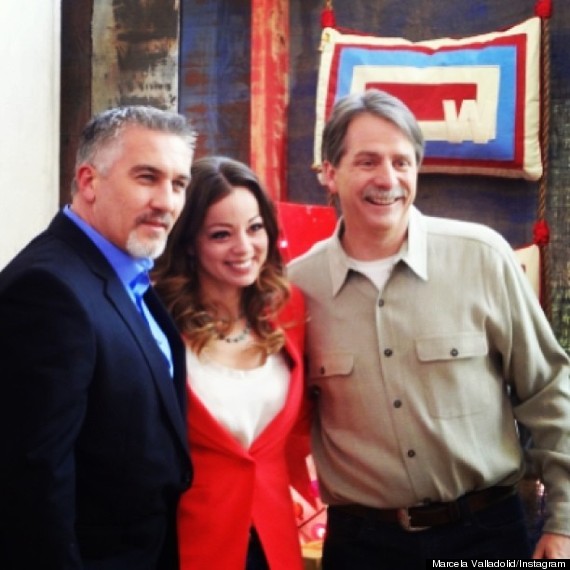 Paul and Marcela with 'American Baking Competition' host Jeff Foxworthy
Last month Paul has admitted that he was 'upset and sad' about the collapse of his marriage - and that he might have been happier if he had not become famous.
"I didn't think Bake Off would be like this, although you have to be an egomaniac to do it. Anyone who says they're not is kidding themselves. You couldn't put yourself in front of a camera otherwise.
"But I won't comment on my marriage for my son's sake."
The Great British Bake Off Series 4
SUBSCRIBE TO & FOLLOW UK ENTERTAINMENT