A 74-year-old retired bricklayer is preparing to tie the knot - with a goat.
Aparecido Castaldo will marry his pet goat of five years, Carmelita next month.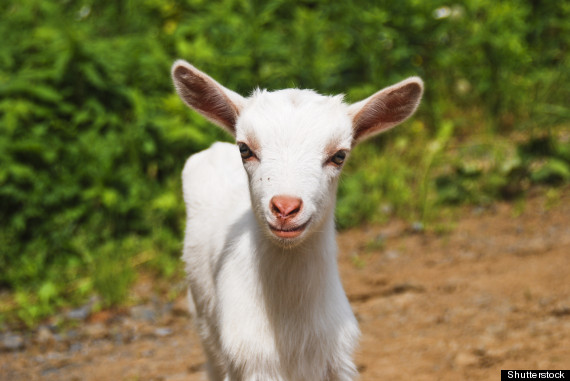 Aparecido Castaldo will marry his pet goat Carmelita next month (file picture)
The union will be celebrated on 13 October at midnight - in Ingreja do Diabo, or the "church of the devil", in Jundiai, Brazil.
The ceremony will be officiated by a bishop calling himself Tom Devil.
Devil told the channel the pair will not be consummating the marriage, adding: "This is not the first goat he has, because he likes animals. He just needs a companion. There will be no intercourse between the two."
Though Castaldo will not be making love to his bride, here are some who simply couldn't resist.
SUBSCRIBE AND FOLLOW
Get top stories and blog posts emailed to me each day. Newsletters may offer personalized content or advertisements.
Learn more