For those of you who don't know what a Cronut is, it's a doughnut-meets-croissant, with the heavy stodginess of a doughnut combined with the flaky buttery texture of a croissant.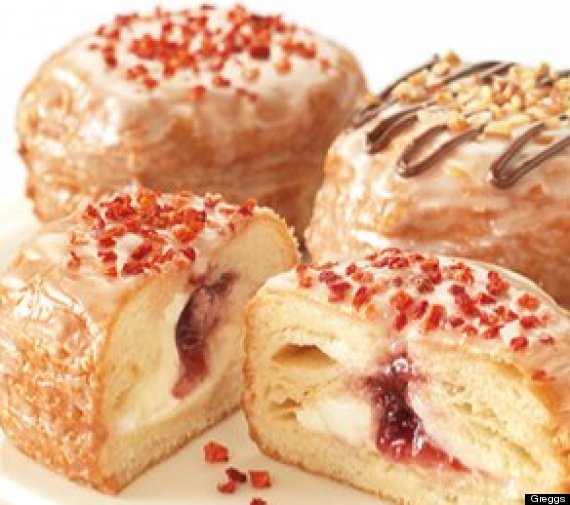 It took the Greggs team about two months to formulate and they are available in two flavours - caramel and pecan, and summer berry.
So how did the Greggsnut feature on a distinctly more sober group of editors?
When the boxes arrived, they felt a lot lighter than the Rinkoff CroDoughs, and true enough, the Greggsnuts are a lot smaller.
When we cut them open, they appeared slightly hollow inside, with a gooey filling. So think of a jam doughnut, with a bit more stiffness and structure.
Read on for the verdict from the HuffPost UK/AOL team:
SUBSCRIBE AND FOLLOW
Get top stories and blog posts emailed to me each day. Newsletters may offer personalized content or advertisements.
Learn more