A headteacher reported one of his students to the police and rang up the pupil's prospective university to warn of his "anarchic" behaviour after the school was criticised in a blog.
Kinnan Zaloom was banned from returning to Hampstead School after he revealed his identity as the author of several satirical blog posts which aired concerns about the North London comprehensive.
Head teacher Jacques Szemalikowski phoned Glasgow University, where Zaloom had applied to study, telling the institution his 19-year-old pupil could be "developing into an anarchist". Szemalikowski also had Zaloom's blog, The Hampstead Trash, blocked from school computers, saying he was duty-bound to prevent "violent extremism".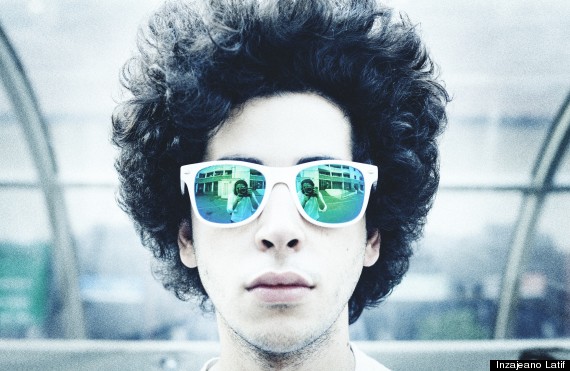 Blogger Kinnan Zaloom was accused of being an "anarchist"
Zaloom's articles, which Szemalikowski described as "mad", criticised the school's lack of investment, failure to listen to pupils and its low GCSE results.
"Szemalikowski thinks anarchism is some death cult," Zaloom, who wrote under the pseudonym "Sludge", told The Huffington Post UK. "Whilst I only take an interest into reading about the philosophy of anarchism. His main argument that he uses to debase me is that I am mad.
"He is contradicting the schools 'rights respecting status' by punishing me for practising my freedom of speech and freedom of thought. By blocking access to the site he is disallowing students to access fair media."
The blog is now being run by other students - who have chosen to remain anonymous, but Zaloom says he is concerned his colleagues will be exposed and expelled.
"If I had been a year younger they would have expelled me halfway through my A-levels, and that means they would have been prepared to ruin my education because they didn't like my thoughts," Zaloom adds. "I am extremely fearful for the current bloggers."
Szemalikowski cited bad language as the reason for blocking the blog on the school's servers but The Hampstead Trash has condemned his reasoning as "hypocritical".
'We are in the real world and children live in the real world. The unit is all about how people react to language and the limits of freedom of expression and this was a very famous snippet. It's all about interpretation. It was a controlled assessment'."
Camden council refused to comment.
SUBSCRIBE TO & FOLLOW UK DAILY BRIEF