Cervical cancer is an form of cancer that develops in a woman's cervix, the entrance to the womb from the vagina.
Although described as "uncommon" by the NHS, cervical cancer claims the lives of 1,000 women in the UK each year and remains the most common form of cancer for women under 35.
To mark gynaecological cancer awareness month HuffPost UK Lifestyle spoke to Martin Ledwick, Cancer Research UK's head information nurse and Robert Music, chief executive of Jo's Cervical Cancer Trust, to find out more about symptoms, causes and prevention.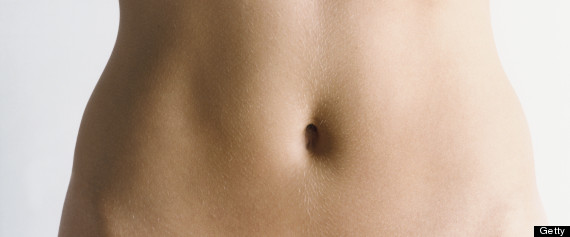 Causes
The human papilloma virus (HPV) is the main cause of cervical cancer. It is estimated, according to JMM Walboomers writing in the Journal of Pathology, to cause as many as 99.7% of cases.
HPV is a sexually transmitted disease which comes in more than 100 different forms. Some are symptomless, while others can cause genital warts or verrucas.
According to Martin around 15 strands are linked to cervical cancer, with two particular types (HPV 16 and 18) causing approximately 70% of cervical cancers alone.
HPV is a very common infection that, in most cases, has no symptoms.
Robert says as many as four out of five sexually active adults will come into contact with the virus in their lives but without symptoms.
Despite often having no clear indicators, the virus can be spotted during routine cervical smear tests. So it is important to attend these regularly.
It could take as many as 10 to 20 years for cervical cancer to develop after a HPV infection, says Martin. But he stresses the importance of catching the virus as soon as possible.
See Also:

Cervical Cancer Cases 'Could Be Prevented' By Earlier HPV Tests
HPV isn't the only cause of cervical cancer however. Robert notes many other potential causes, including: smoking, weakened immune system, having children at a very young age, giving birth to many children and long-term use of the contraceptive pill - this can slightly increase the risk of developing cervical cancer but the benefits of the pill outweigh the risks for most women.
Symptoms
There are usually no symptoms with abnormal cells (in their pre-cancerous state) and sometimes none with early stage cervical cancer either.
Some recognised symptoms to look out for include:
Abnormal bleeding: after or during sexual intercourse, or between periods

Post menopausal bleeding, if you are not on HRT or have stopped it for six weeks

Unusual and/or unpleasant vaginal discharge

Discomfort or pain during sex
Of course with lack of symptoms not unheard of, both Martin and Robert stress the importance of attending routine cervical smear test.
"Screening allows any abnormal cell changes to be picked up before they can develop into cancer," says Martin. "It's estimated that cervical screening saves around 5000 lives each year in the UK and, since its introduction in the 1980s, rates of the disease have almost halved."
Prevention
"Cervical cancer is unusual in being theoretically totally preventable by screening, because early changes in the cells of the cervix can be picked up long before a cancer will ever develop," says Robert.
"Nowadays girls aged 12 or 13 in the UK are routinely offered the HPV vaccine at school," Martin adds. "These vaccines protect against the types of HPV that are most likely to cause cervical cancer. But they do not protect against all strains."
For more information visit:
Jo's Cervical Cancer Trust or call their helpline on 0808 802 8000.
Cancer Research UK or call their team of specialist nurses on 0808 800 4040.
Also on HuffPost:
Loading Slideshow
Liz Lange

The founder of Liz Lange Maternity is now a <a href="http://www.huffingtonpost.com/liz-lange/cervical-cancer-the-silent-killer-of-women-in-the-developing-world_b_1655231.html">vocal spokesperson for cervical cancer awareness</a> after her own 2001 diagnosis. <a href="http://www.health.com/health/article/0,,20411629,00.html">"The diagnosis terrified me,"</a> she told Health.com: <blockquote>I had a 2-and-a-half-year-old and an 8-month-old baby, and I was working on a fashion show and launching a new product line. On a personal level, I was afraid that I wouldn't be there for my children; professionally, I was afraid that if people knew about my diagnosis, they would think of me as sick and be uncomfortable doing business with my company. It was so upsetting that any time I talked about it I burst into tears. I kept silent about it for a long time."</blockquote> After a hysterectomy, chemotherapy and radiation, Lange has been cancer-free. "Now I feel absolutely compelled to tell my story, because it really shows how it can happen to anyone," she told the website.

Yvette Wilson

The actress reportedly <a href="http://newsone.com/2015287/yvette-wilson-cancer/">faced mounting medical bills</a> for both cervical cancer and kidney disease before ultimately <a href="http://www.huffingtonpost.com/2012/06/15/yvette-wilson-star-of-moe_n_1600037.html">losing her battle with stage 4 cervical cancer in 2012</a>. African-American women are <a href="http://www.cdc.gov/cancer/cervical/statistics/race.htm">most likely to die from the disease</a>, compared to women of other races and ethnicities, according to 2008 data from the CDC, possibly because black women seem to have <a href="http://www.huffingtonpost.com/2012/06/15/yvette-wilson-star-of-moe_n_1600037.html">more trouble clearing HPV</a>, which usually goes away on its own within a year or so.

Judy Blume

In 2012, the beloved author shared in a blog post that she had recently been <a href="http://www.people.com/people/article/0,,20627052,00.html">diagnosed with breast cancer</a>. But, deeper into her post, she also revealed she had a hysterectomy 17 years earlier because of cervical cancer (caused by HPV). "No other treatment necessary," she wrote on her blog: <blockquote>Another story for another time. If I had a young daughter or son I'd talk to their docs about having the vaccine to protect them from getting or giving HPV. If only there was a vaccine to protect us from breast cancer we'd be lined up -- wouldn't we?</blockquote>

Marissa Jaret-Winokur

In 2001, the actress was <a href="http://www.people.com/people/article/0,,20196314,00.html">diagnosed with cervical cancer</a> after a Pap test, People reported. She opted for a hysterectomy, but doctors were able to preserve her ovaries, allowing her to <a href="http://www.people.com/people/article/0,,20445749,00.html">welcome son Zev in 2008 via a surrogate</a>. "<a href="http://www.people.com/people/article/0,,20009915,00.html">I woke up after the surgery</a>, and I asked what they took out," she told People in 2007. <blockquote>They didn't know what they would find beforehand. But it was just my uterus. I had my ovaries, and I didn't have to go through chemo. I thought, "Okay, now the cancer is gone. Let's get going." My doctors gave me the all clear, and I moved to New York City in January 2002. It was the best time of my life.</blockquote>

Jane Goody

The 27-year-old British reality TV star <a href="http://www.huffingtonpost.co.uk/2012/03/19/jade-goody-cervical-cancer-women-smear-tests_n_1361915.html">died from cervical cancer at the age of 27</a>, after publicly documenting her battle with the disease. Some questioned how the disease progressed in someone so young, and Goody admitted to <a href="http://news.health.com/2009/04/06/jade-goody-cervical-cancer/">ignoring doctors' urges for follow-up care</a>, Health.com reported. Still, her openness and honesty about treatment did raise awareness for prevention. Experts noted <a href="http://www.huffingtonpost.co.uk/2012/03/19/jade-goody-cervical-cancer-women-smear-tests_n_1361915.html">spikes in the number of young women making appointments for Pap tests</a> shortly after her death, HuffPost UK reported.

Eva Peron

The former first lady of Argentina, more commonly known as Evita, was <a href="http://www.nytimes.com/2011/12/20/health/report-on-eva-peron-recalls-time-when-lobotomy-was-embraced.html">diagnosed with advanced cervical cancer</a> in August 1951, according to an essay in <em>The New York Times</em>. At the time, it was common to keep the patient in the dark about her true condition, so Peron was told she had a uterine problem and then operated on in secrecy. (The doctor entered the room only after she was under anesthesia.) Radiation and chemotherapy (and a lobotomy "for the pain") followed, but she grew sicker, until dying from the disease in 1952 at the age of 33.

Tamra Barney

This "Real Housewife" of Orange County appeared on an episode of the "Dr. Oz" show and <a href="http://www.people.com/people/article/0,,20585473,00.html">revealed she had been diagnosed with cervical cancer</a> in 2012. "I go to the doctor and I have lumps in my breasts and I had cervical cancer that had to be removed... <a href="http://www.bravotv.com/blogs/the-dish/tamra-barney-on-her-cervical-cancer-scareyvette">I'm talking to my doctor about... doing a hysterectomy</a>," she said.