Harry Styles recieved a far from warm reception as he attended Elton John's iTunes Festival gig in London on Thursday night.
The One Direction singer was booed after the 'Rocket Man' took time out of his set to thank him for making it down to the Roundhouse, fresh from his Californian holiday.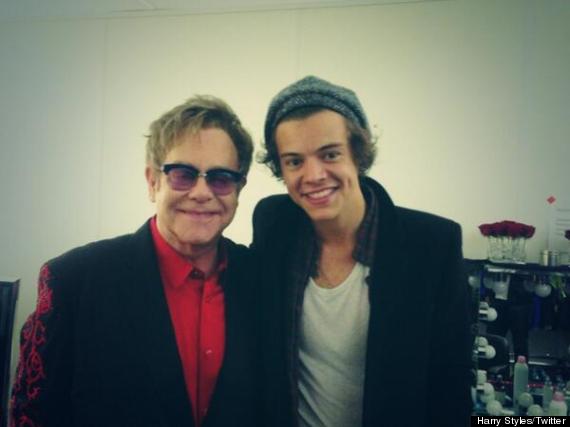 Harry Styles with Elton John at last night's gig
"Thanks to the fabulous Harry Styles," Sir Elton called out from the stage, which was greeted by a chorus of boos.
But he jumped to the defence of Hazza, responding: "I love One Direction, f*** off."
Good old, Elt!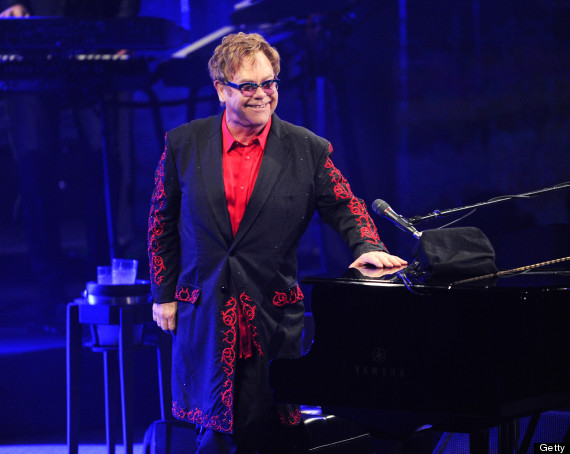 Elton on stage at the iTunes Festival
The pair then posed for a snap backstage after the gig, which Harry posed on Twitter, hailing Elton as 'a living legend'.
Following rumours he is dating Cara Delevingne again, Harry attended Elton's gig with BFF Nick Grimshaw and the Radio 1 DJ's parents. Rock and roll!
Earlier in the evening, Harry was seen taking a leaf out of Rihanna's book by making his way to Camden's Roundhouse on the tube.
One tweeter managed to get a pic of the One Directioner riding the Northern line, after apparently 'helping' him.
I'd like 2 point out 2 @Harry_Styles (who I just helped on the tube) that I had a treatment on my hair (not grease!) pic.twitter.com/D5gnhWVyIA

— Amy Norman (@amyn86) September 12, 2013
To be fair to the lad, as a member of the world's biggest boyband, he probably isn't all that familiar with a London tube map.
19 Reasons Why We Love Harry Styles
1. He's got lovely, bouncy curls which we'd love to run our fingers through.

2. He's not afraid of getting naked.

3. He's got a rather nice voice, which he could serenade us with.

4. He was the cutest kid ever - just look at those cheeks!

5. His bromance with Nick 'Grimmy' Grimshaw. We heart a good bit of man love.

6. He scrubs up well in a suit. Yum!

7. He loves animals *melts*.

8. He gave Taylor Swift enough material for about 10 more albums during their relationship.

9. He has tattoos. Lots of tattoos. OK, many are questionable but it just adds to his allure.

10. He loves his mum. Bless!

11. He always gets the best girls (we love Flacko almost as much as Harry).

12. He's part of our favouritest band ever (ok, this week) - One Direction.

13. He's got a filthy mouth.

14. He's got some flashy cars. And a Capri. This is very cool indeed.

15. He's not afraid to make a fool of himself (yes, that is him inside that thing).

16. He's touchy feely. Especially when it comes to his bandmate's bits.

17. He's the Robbie of 1D.

18. He's charitable - 1D are releasing this year's Comic Relief single.

19. He'd be an amazing mate. We are sure of this.