Former 'EastEnders' star Martine McCutcheon has revealed her seven-year battle with depression.
The actress, who was declared bankrupt in February, sensationally revealed she has collapsed 20 times, piled on 2st in weight and considered suicide after also suffering from chronic fatigue syndrome ME.
She revealed: "I would pray to God I wouldn't wake up. I would just say, 'Please, whatever this is, it is making me feel so bad, just let it kill me'".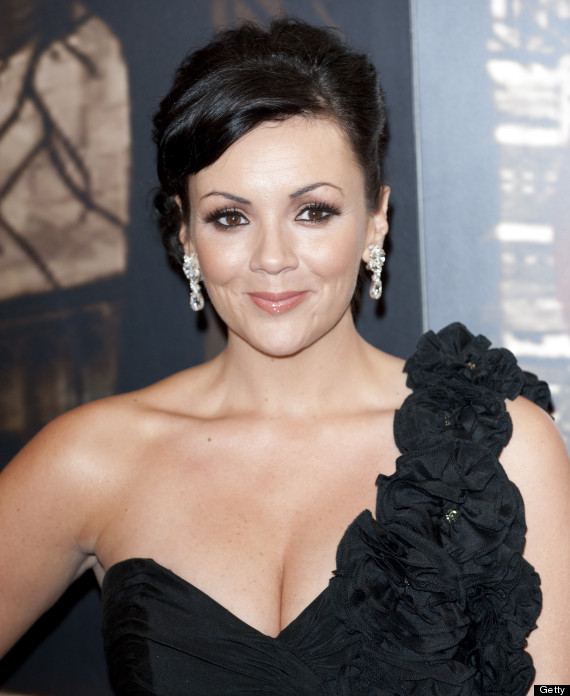 Martine McCutcheon
The 37-year-old blames her depression on her abusive father and career burnout in her twenties, in an interview with The Sun.
She told the newspaper: "I've had the worst seven years ever. It's just been one thing after another. I have not been in a nice place in my head, financially nor with my career."
Martine was diagnosed with ME 18 months ago after collapsing many times.
She said: "On the days when I felt all right I'd try to do a million things. I felt manically high. My doctor gave Cipralex, an anti-depressant, and I took it until eight months ago. I was against pills at first but they helped massively."
However, the star who is best known for playing Tiffany Mitchell in the BBC One soap and once had a number one hit with Perfect Moment in 1999, said she doesn't know what came first - the depression or ME.
Adding: "All I knew was life felt like hell every day."
43 Inspiring Celebs Who Lived With Depression
Since leaving EastEnders in 1998, Martine won a Laurence Olivier Award for best actress in a musical for her performance as Eliza Doolittle in My Fair Lady in 2002.
In 2003, she appeared alongside Hugh Grant in Love, Actually, playing Grant's tea lady and love interest, Natalie.
And the actress also published her first novel in 2009, The Mistress, which featured on the bestsellers list.
Martine is not the first celebrity to speak out about their battle with depression. Stars such as Angelina Jolie, Channing Tatum, Catherine Zeta-Jones and Kylie Minogue have all spoken openly about it before.
For advice or help, or if you have been affected by suicide or depression, visit the Samaritans website.
Despite her fortune for her Atomic Kitten days and various relaity TV appearances, Kerry was officially made broke in 2008 when she failed to cough up the final £82,000 of a £417,000 tax bill. A turn as a housemate on 'Celebrity Big Brother' helped her to finally pay off her debts.

The Westlife star and property investor was made bankrupt in June 2012 when the housing market crashed, and left him owing more than €5.5m (£4.45m) to Ulster Bank and Bank of Ireland.

Martine filed for bankruptcy in in 2013, when she amassed debts of £187,000.

When Stephen defaulted on a mortgage payment in 2009, he filed for bankcruptcy claiming he was $2.3m in debt.

The former 'EastEnders' star was made bankrupt by London's High Court in 2009 after he failed to pay a £20,000 tax bill.

Peter lost a reported $20m in 1992 after a failed attempt to crack America.

Biggins reckons that going into voluntary bankruptcy 15 years ago was the 'best thing that ever happened' to him. The star was forced into it after work offers slowed down.

The boxer owed both the US and British governments $17m in taxes, $750,000 to law firms and $300,000 to limo services and became bankrupt in 2004.

He may be a multi-billionaire, but Donald Trump has filed for corporate bankruptcy four times! However, he has never filed for personal bankruptcy.

Neil entered into an individual voluntary arrangement (IVA) after a property scheme in which he invested collapsed, leaving him millions of pounds in debt.

One hit wonder MC Hammer's living beyond his means meant he was $13m in debt and filed for bankruptcy in 1996.