To celebrate its 15 year journey from start-up to $300 billion behemoth, the search giant is letting you see what it looked like way back at the start.
All you have to do is Google 'Google in 1998' and you'll be transported back to the heady days of the pre-millenium.
If you don't like the retro feel, just hit the link to be transported back to the future.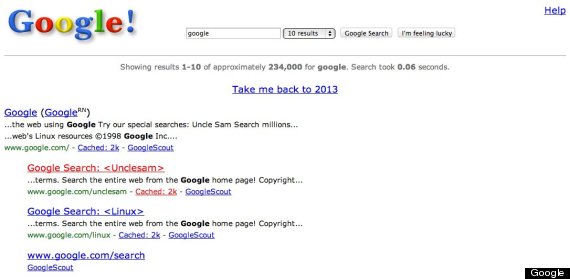 153 Amazing Google Street View Pictures
SUBSCRIBE AND FOLLOW
Get top stories and blog posts emailed to me each day. Newsletters may offer personalized content or advertisements.
Learn more