Tut tut! Harry Styles is facing getting into hot water with his management again, after being pictured gambling in a casino, despite receiving a dressing down from his team last time he blew money in one.
The One Direction star was blowing some of his multi-million pound fortune in Perth, Australia in pictures captured by a fan and posted on Twitter.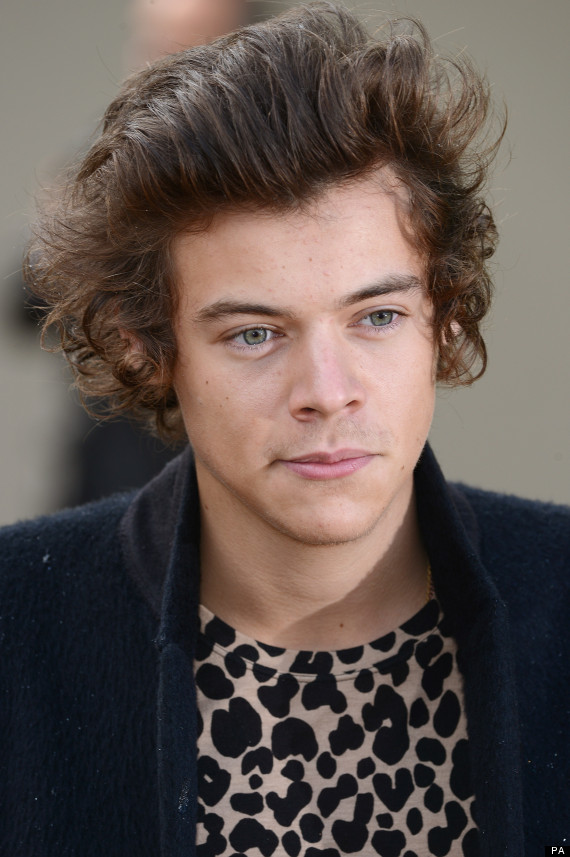 Harry Styles
In one snap, the boybander can be seen playing roulette with a stack of betting chips in a gold members VIP section of the Pearl Room casino.
The last time Harry and his bandmates went to a casino during their Up All Night Tour in 2012 while also Down Under, 'a lot of money was lost', prompting a stern telling off from their management.
Niall Horan told We Love Pop magazine: "Like most of the stupid things we do, it seemed like it was a good idea at the time.
"We thought it was funny. We just thought, 'We're 18, this is the first time we've been able to spend a bit of money in weeks because we've been on the road.'
"I won £100, which seemed reasonable, then I stopped," he explained.
He continued: "I'll have to say, 'No comment' about the others. Let's just say it got a bit ugly and a lot of money was lost. A lot.
"When management found out, we got a serious dressing-down."
Yikes!
19 Reasons Why We Love Harry Styles
1. He's got lovely, bouncy curls which we'd love to run our fingers through.

2. He's not afraid of getting naked.

3. He's got a rather nice voice, which he could serenade us with.

4. He was the cutest kid ever - just look at those cheeks!

5. His bromance with Nick 'Grimmy' Grimshaw. We heart a good bit of man love.

6. He scrubs up well in a suit. Yum!

7. He loves animals *melts*.

8. He gave Taylor Swift enough material for about 10 more albums during their relationship.

9. He has tattoos. Lots of tattoos. OK, many are questionable but it just adds to his allure.

10. He loves his mum. Bless!

11. He always gets the best girls (we love Flacko almost as much as Harry).

12. He's part of our favouritest band ever (ok, this week) - One Direction.

13. He's got a filthy mouth.

14. He's got some flashy cars. And a Capri. This is very cool indeed.

15. He's not afraid to make a fool of himself (yes, that is him inside that thing).

16. He's touchy feely. Especially when it comes to his bandmate's bits.

17. He's the Robbie of 1D.

18. He's charitable - 1D are releasing this year's Comic Relief single.

19. He'd be an amazing mate. We are sure of this.