Let's face it, Harry Styles could have pretty much any lady he set his sights on what with him being a bona fide international sex symbol (not to mention multi-millionaire), but I don't fancy his chances with his latest crush.
The One Direction star has revealed he's rather fond of Brit model and actress Rosie Huntington-Whiteley, who he described as the 'most beautiful woman in the world'. Harry Styles
Not even the fact that Rosie's been dating hardman actor Jason Statham since 2010 seems to have put Hazza off declaring his admiration so publicly.
He's either very brave, or very stupid.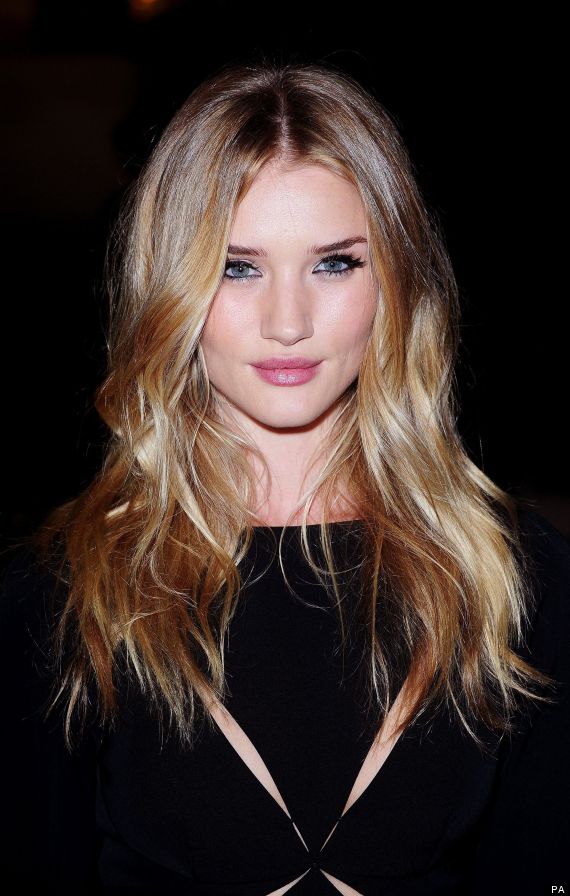 Rosie Huntington-Whiteley
The 19-year-old boybander seems to have got all smitten after meeting Rosie on a photoshoot for US Glamour magazine in the summer.
And it seems she was rather taken with the 1D boys too, saying at the time: "I've been shooting with One Direction all morning, they've been a complete nightmare.
"So annoying and rude. I'm only joking. They're so sweet. Very nice to meet them, I'm going to the concert tonight - I'm very excited."
I wonder if she took Jason along?
Watch the moment Harry met Rosie in the video below...
FOLLOW BAGGERS BITES ON TWITTER
Loading Slideshow
1. He's got lovely, bouncy curls which we'd love to run our fingers through.

2. He's not afraid of getting naked.

3. He's got a rather nice voice, which he could serenade us with.

4. He was the cutest kid ever - just look at those cheeks!

5. His bromance with Nick 'Grimmy' Grimshaw. We heart a good bit of man love.

6. He scrubs up well in a suit. Yum!

7. He loves animals *melts*.

8. He gave Taylor Swift enough material for about 10 more albums during their relationship.

9. He has tattoos. Lots of tattoos. OK, many are questionable but it just adds to his allure.

10. He loves his mum. Bless!

11. He always gets the best girls (we love Flacko almost as much as Harry).

12. He's part of our favouritest band ever (ok, this week) - One Direction.

13. He's got a filthy mouth.

14. He's got some flashy cars. And a Capri. This is very cool indeed.

15. He's not afraid to make a fool of himself (yes, that is him inside that thing).

16. He's touchy feely. Especially when it comes to his bandmate's bits.

17. He's the Robbie of 1D.

18. He's charitable - 1D are releasing this year's Comic Relief single.

19. He'd be an amazing mate. We are sure of this.
Also on HuffPost: