They weren't even professionals but local volunteers, according to the The Plain Dealer.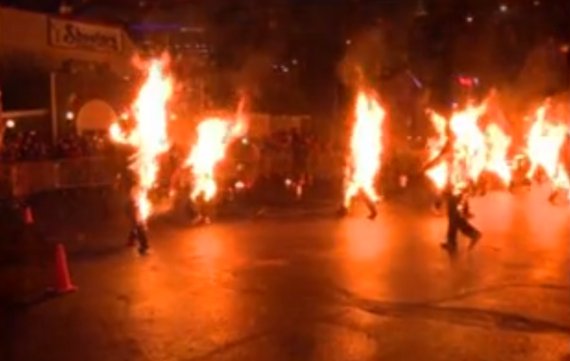 She said: "It was a little gratifying.
"Not really. To pour the (lighter) fluid all over and then to light it was pretty scary."
Organiser, Ohio stuntman Ted Batchelor, said: "It's all about bringing positives to Cleveland, and if we have to set ourselves on fire to do it, then so be it."
TOP STORIES TODAY
SUBSCRIBE AND FOLLOW
Get top stories and blog posts emailed to me each day. Newsletters may offer personalized content or advertisements.
Learn more