Katie - who already has two sons, Harvey and Junior and a daughter, Princess - made the revelation on today's 'This Morning' during an appearance to promote her new autobiography, 'Love, Lipstick and Lies'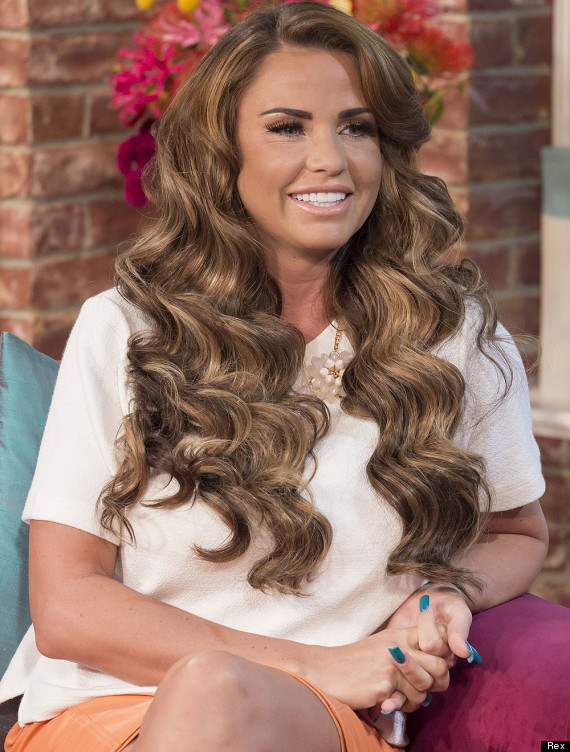 Katie Price on today's 'This Morning'
Asked if she'd like any more children with husband No.3, Kieran Hayler, she said:"[I want] as many as my body can have, with cesareans, maybe another four if I can."
She also told hosts Eamonn Holmes and Ruth Langsford that she was happy for her husband to continue in his job as a stripper, saying: "Too right! And he said 'oh now I've got a baby I'll give it up.' I said 'No you're not, you do it on your Saturday night… Every man would love to be in that situation to stand there with all these women adoring him… It's a good little buzz for you.'"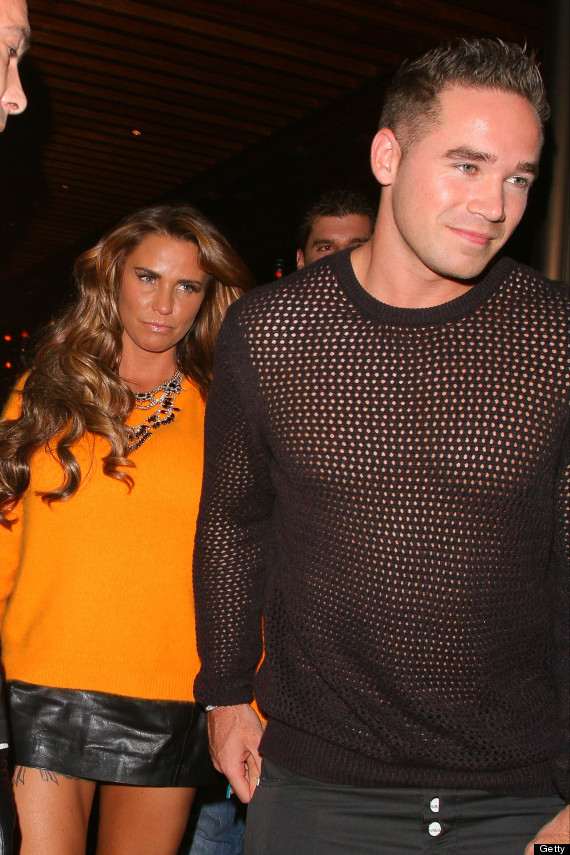 Katie with her husband Kieran Hayler
And despite admitting to being a jealous person, Katie says she loves going to watch her husband in action - even though he gets completely naked and is touched up by strangers.
"He gets it all off," she said. "Do you know what? I'm the most jealous person ever, but when I go and watch his show, the way it's done, the women can't touch him and at the end he gets the wombat out but really it's such a good show."
The Changing Face of Katie Price

SUBSCRIBE AND FOLLOW
Get top stories and blog posts emailed to me each day. Newsletters may offer personalized content or advertisements.
Learn more