Movember Styles And Ideas
If you're taking part in this year's Movember - either as a Mo Bro or Mo Sista - good on ya'. Give yourself a big pat on the back.
Not only are you supporting a fantastic cause and spreading men's health awareness, but you are going to sport a rather fabulous hairy top lip for the duration of November.
See Also:

Movember: Prostate Cancer - How To Spot The Symptoms

Movember 2013: Why Should You Get Involved?

Movember: What Is Testicular Cancer And How Can You Spot The Symptoms?
And - unless you've been living under a rock for the past few years- you'll know that moustaches are not only uber trendy but, if styled well, pretty damn sexy.
Want to be more Tom Selleck or David Beckham than unkempt uncle keith? Here are some great Movember styles to try.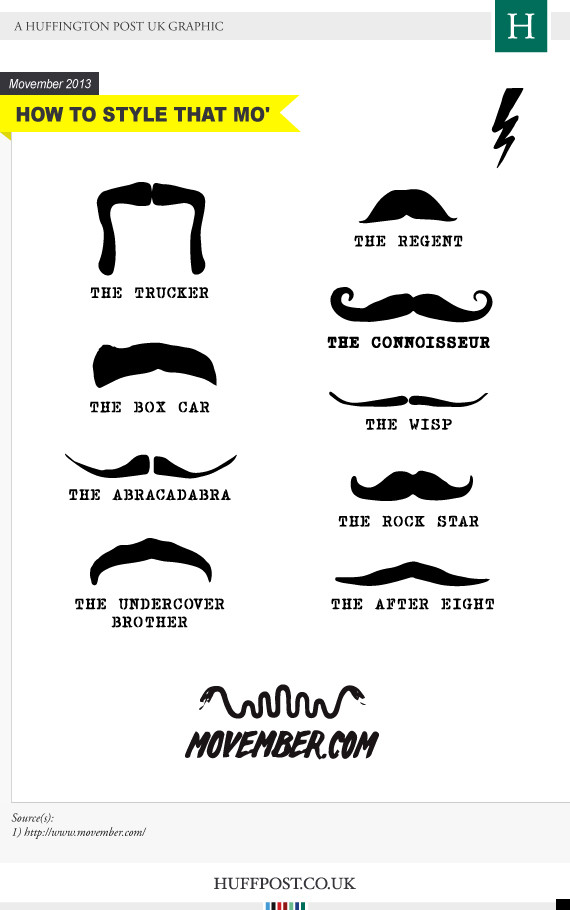 Copy the code below to embed this infographic on your site