When Tulisa lost her job on 'The X Factor' we were all left wondering what she might do next (well, we were anyway) - and now I think we have the answer.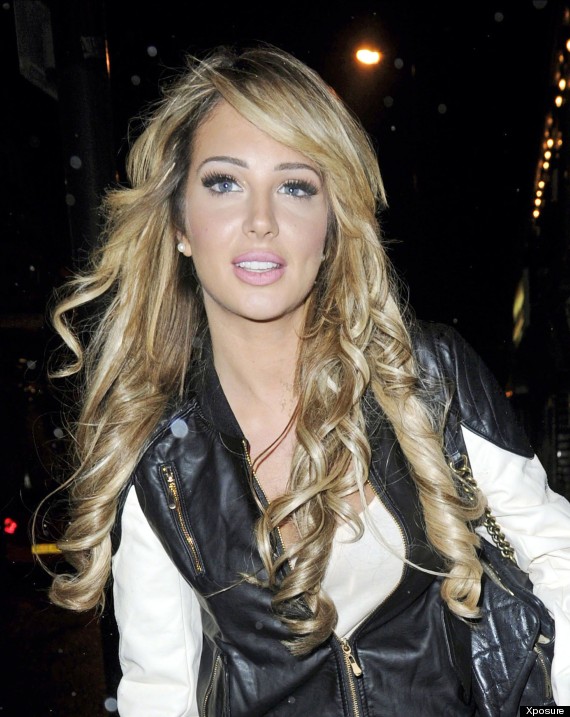 Tulisa was spotted with a new head of blonde extensions in Manchester
The N-Dubz star looked like an extra from 'The Only Way is Essex' during a night out on the tiles in Manchester this week - especially now she's had a full head of blonde extensions put in.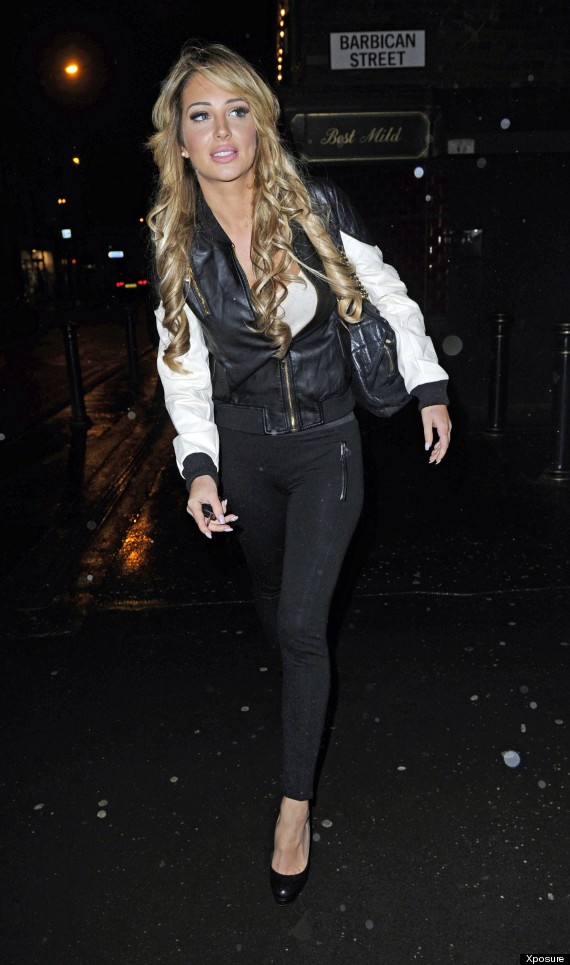 Add into the mix those new lips of hers, the more-is-more approach to her make-up and teeth you could use as a mirror and she looks like Lauren Goodger's long-lost sis.
And it's no secret that she loves to party, has a taste for the champagne lifestyle and is always surrounded by plenty of drama.
Come on ITV2, sign her up for the next series - it's a no-brainer.
1. Starring in a sex tape (that she initially denied even existed) After first declaring that her infamous sex tape was '100% fake' (even though anyone who had watched it before her lawyers demanded it was taken offline knew otherwise) Tulisa then did a full 360 in the form of another home movie where she fessed up, telling the world: "To set the record straight, it is me and an ex-boyfriend sharing an intimate moment. As you can imagine I'm devastated." Unfortunately for Tulisa, because she'd initially insisted it was fake, no one had much sympathy.

2. Allegedly arranging to set up a drugs deal for an undercover reporter Tulisa, along with her mate MIke GLC, were arrested after allegedly being caught on camera arranging to help set up a cocaine deal for an undercover reporter working for The Sun, in June 2013. In the footage, Tulisa can allegedly be heard bragging about her connections to the drug world, saying: "Half my phone book sells it. Of course I can get it for you. Half the guys I know are drug dealers. One's a massive cocaine dealer. He's my best friend. He's a gangster - he's my gangster."

3. Singing live on 'The X Factor' Tulisa described performing her single, 'Sight Of You' live on 'The X Factor' as the scariest experience of her life'. Yep, it was ours too.

4. Getting involved with a footballer Do we really have to spell it out? Ok then, they're T.R.O.U.B.L.E. We give you street brawls and alleged sexting to prostitutes courtesy of Tulisa's ex, Danny Simpson. Zzzzzzz.

5. The questionable 'fashion' choices OK, so the fashion police might not be camped out on Tulisa's doorstep as much as they used to be but since finding fame as part of N-Dubz back in 2008, there's been trackies that look like they've been handed down from Vicky Pollard to diamante encrusted items straight from the back of Katie Price's wardrobe, not to mention THAT flamingo dress she wore to the NTAs. Brrrr. CLICK HERE FOR MORE OF TULISA'S TERRIBLE TRENDS

6. Releasing a rubbish album It all could have been so different: Tulisa was one of the most famous people in the country, on the UK's biggest TV show with a No.1 debut solo single under her belt ('Young') but her album. 'The Female Boss' still only managed to limp into the chart at No.35. But 'why?' we hear you cry. Well it wasn't much cop, that's why.

7. Getting into a Twitter spat with Alan Sugar Tulisa was left fuming after 'The Apprentice' star asked his 2.2million Twitter followers 'who is this bird?' during an episode of 'The X Factor'. Cue a less than impressed Tulisa tweeting: "As someone that came from nothing to something maybe u should have more respect for people that have done the same." She then called him a 't***t'. But it was Lord Sugar who had the last word, tweeting back: "Don't insult me by comparing my humble beginnings with yours." Miaow.

8. Accepting a role in a fake film Tulisa was left 'devastated' after a multi-million pound deal to become a Bollywood superstar turned out to be an elaborate hoax. The Sunday People claimed people posing as film ­executives had promised her £8million to play a sari-clad British girl who moves from London to India. She was even flown around the world by private jet during two months of ­negotiations but it all turned out to be a massive set up.

9. Dying her hair blonde Sorry Tulisa, but blondes might have more fun, but we prefer you dark and mysterious. Ok, maybe not mysterious, but definitely dark.

10. Setting herself up as a role model and 'inspiration for broken Britain' (her words) Well, she was just setting herself up for a fall, really, wasn't she?