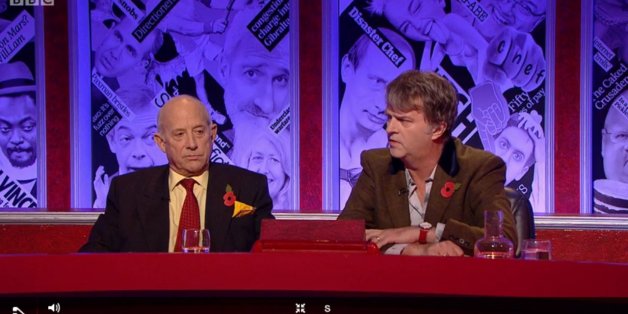 "I very much look forward to regretting being on the show. As I have been booted out of Ukip in their purge against jokism, I am excited about being with professional jokists on the panel," Bloom said prior to the news quiz.
"She got paid 100 quid," Bloom retorted.
Crushing performance from @VictoriaCoren on Have I Got News for You. Godfrey Bloom must be scratching his silly old head.
I want to vote @VictoriaCoren into some kind of position of power following #hignfy she'd whip everyone into shape!
Bloom, whom it appears is impossible to embarrass, clarified on last night's HIGNFY (as if we hadn't grasped), by 'Bongo Bongo' land, he had meant Africa.
He then questioned why Guru-Murthy, mishearing his last name as 'Murphy', had an Irish name. To stilted laughter from the other panellists, Coren once again took up the charge. "I can't let that slide," she said. "Why on earth shouldn't he have an Irish name?"
An awkward pause ensued. "He's got a Welsh accent," Bloom said.
Guru-Murthy responded on Twitter this morning
hope Bloom as an MEP didn't get the usual fee for #HIGNFY - paying him twice from the public purse for that "performance" a bit much
SUBSCRIBE AND FOLLOW
Get top stories and blog posts emailed to me each day. Newsletters may offer personalized content or advertisements.
Learn more