Nicole Scherzinger is no stranger to a flesh-flashing outfit or ten but even our usually static eyebrows were raised when we saw these snaps of the 'X Factor' judge heading out in this side thigh-revealing catsuit.
Nicole opted to go commando in the Julien Macdonald creation for a night out at London's uber posh Sushi Samba restaurant and despite it being the middle of November didn't bother with a coat either.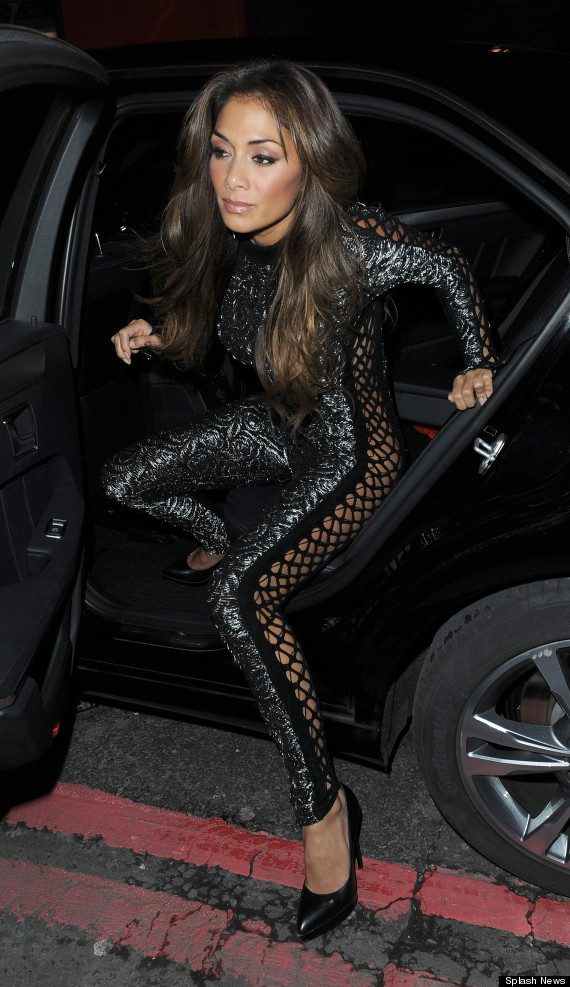 Nicole Scherzinger
Oooooh, she'll catch her death, she will.
Nicole recently admitted to being disappointed that despite wearing a sexy catwoman outfit last Halloween she still didn't make the front page of the papers.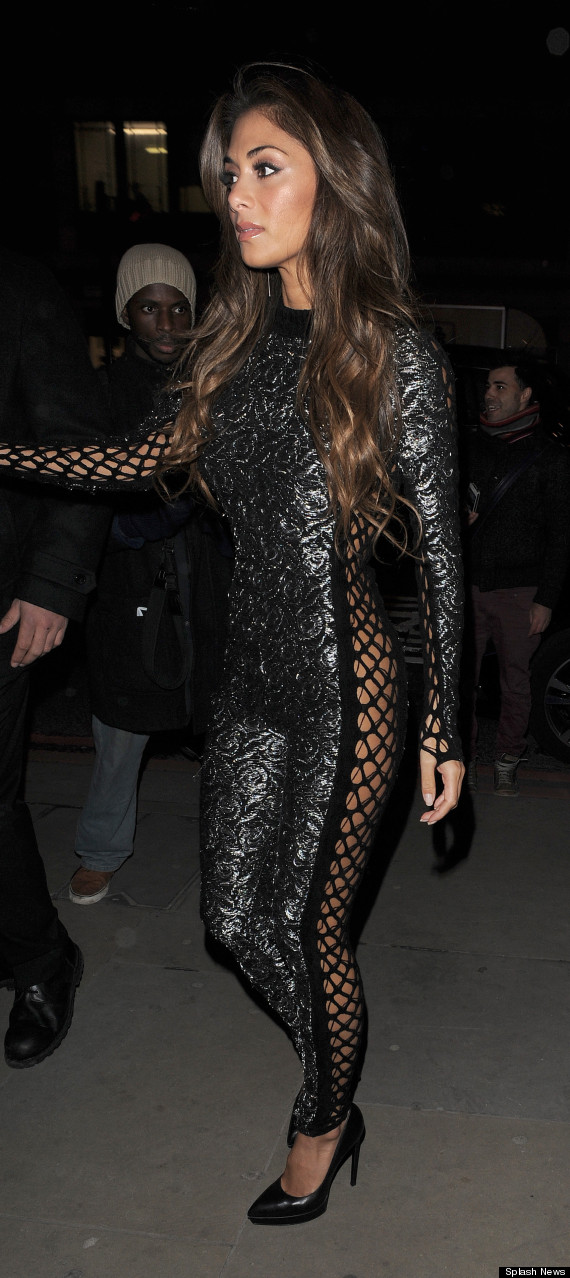 The 35-year-old singer told The Sun: "Last year when I went out with Tulisa for Halloween I was quite disappointed — it was such a tiny little catsuit, I got into an extra small for you! You lot let me down."
Not this time Nicole, not this time.
Daring Red Carpet Dresses
Jennifer Lopez made headlines around the world when she wore this iconic Versace number at the Grammy Awards in 2000.

Toni Braxton forgot to wear any underwear at the Grammys in 2011.

'TOWIE' star Lauren Pope hit the headlines after wearing this to the UK premiere of 'Twilight: Breaking Dawn'

Rihanna might actually be wearing clothes for once, but she's still as naked as the day she was born underneath this outfit she wore to the 2011 Grammys.

Kate Boswoth's blushes are saved only by a few well-placed chevrons on her 2006 Oscars dress.

Gwynnie showed off her killer legs in this see-through number at the 'Iron Man 3' premiere

No one had heard of Elizabeth Hurley until she wore Versace's 'safety pin' dress as she accompanied her then boyfriend Hugh Grant to the London premiere of 'Four Weddings And A Funeral' in 1994.

Look who's been raiding Elizabeth Hurley's wardrobe... only Lady flippin' Gaga.

Subtlety isn't one of former Pussycat Doll Melody Thornton's strong points. Unless she just simply forgot to wear a bra?

Miley Cyrus recently copied Lil Kim's most well-known red carpet look for Halloween.

And here's Lil Kim again in another demure number.

WAG Lizzie Cundy suffered a double wardrobe malfunction when she dared to bare in this frock in 2013.

Why flash some side thigh when you can flash your entire side? Isn't that right, Carmen Electra?

Anja Rubik Schiaparelli might not be a household name but a LOT more people had heard of the model after she wore this little (very little) number.

Honestly, why German model Micaela Schaefer bothered to even wear a dress at all is anyone's guess.

OK, so by Miley's standards this is pretty tame but we can still tell she's gone commando in this LBD.

Kristen Stewart might have been covered in fabric from head-to-toe but she still managed to flash the flesh in this lacy number.

Jennifer Lopez is no stranger to wearing a daring dress on the red carpet

Cher Lloyd jumped aboard the 'side thigh' trend in this flashy LBD.

We can think of many words for porn star Jenna Jameson's outfit. But here's just two: tan line.

We can only assume there was a LOT of boob-tape used on this stunning gold number that Heidi Klum wore to Elton John's Oscar Party in 2013.

Kristen Stewart gave 'Twilight' fans a flash of her derriere when she wore this sheer panelled dress.

'Thor' star Jaimie Alexander made sure all eyes were on her at the LA premiere of the blockbuster.

But the award for the most daring slash revealing slash ridiculous red carpet outfit of all time goes to Rose McGowan who opted for a few pieces of string for the 1998 VMAs.