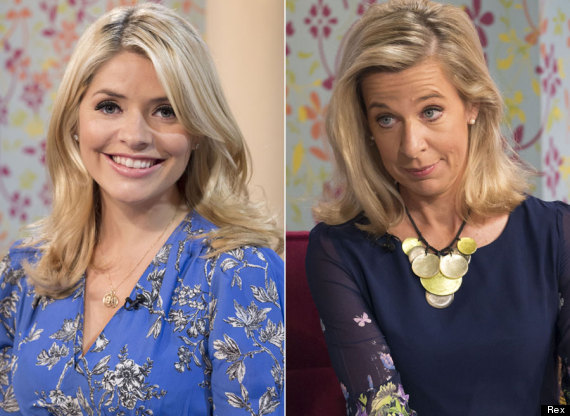 Holly Willoughby and Katie Hopkins
"Yes, I was really angry. It's great to have debates. If someone feels passionately about something they should have the right to talk about it.
"But I think she goes too far occasionally and when she gets personal I don't like it. Which is why I told her to stop that first time. 'This Morning' isn't an arena for personal attacks," she added.
Katie labelled the star a 'crap' parent, while Peaches accused Katie of being a "rent-a-gob" who slagged off her own children and other women to gain media attention.
Peaches posted on Instagram after the appearance: "I think we all know who won. She was quaking in her Sloanie old boots. The panto witch finally met her match!"
Holly Willoughby: Her 100 Sexiest Pics
Katie Hopkins' Most Controversial Quotes

SUBSCRIBE TO & FOLLOW UK ENTERTAINMENT