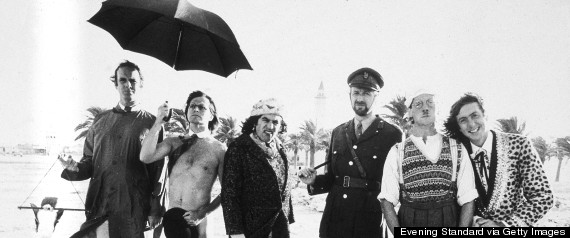 So what better way to celebrate a troupe that influenced generations of comedians - and created hundreds of quotable lines - than with a look back at their classic sketches?
From the Bruces to the Yorkshiremen, the lumberjack to the dead parrot, here are 30 of their greatest small screen (and stage) moments:
SUBSCRIBE AND FOLLOW
Get top stories and blog posts emailed to me each day. Newsletters may offer personalized content or advertisements.
Learn more